Caution With Potassium Supplements: You Could Get More Than Expected
---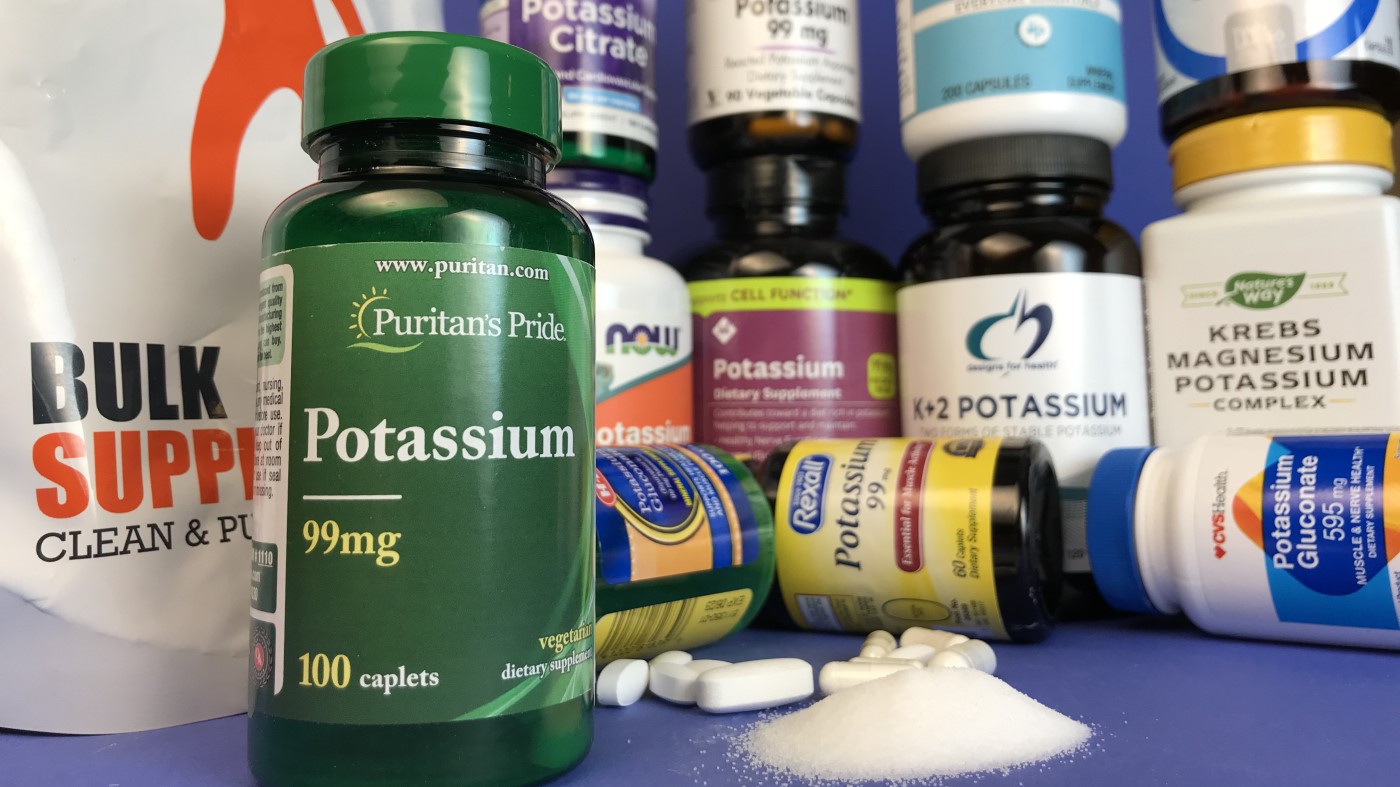 White Plains, New York, May 18, 2021 —
Recent tests by ConsumerLab.com of popular potassium supplements
on the market revealed that consumers to get
much more
or
much less
potassium than expected from certain products. Potassium is a mineral that is essential for the proper functioning of the nervous system, skeletal system, heart, and metabolism, as well as maintaining normal blood pressure. Potassium supplements are typically taken to prevent potassium loss or treat deficiency.
ConsumerLab discovered that a supplement that claimed to provide 105 mg of potassium actually contained 270 mg — nearly 2.5 times the listed amount. Another product, a tablet, did not fully break apart within the allotted 30 minutes in disintegration testing, suggesting its ingredients could be less available for absorption.
None of the products exceeded limits for contamination with heavy metals (lead, cadmium, and arsenic), an improvement from 2016 when ConsumerLab's tests revealed a significant amount of arsenic in a potassium supplement.
Most products provided 99 mg of potassium per serving, although several contained more, up to 365 mg per serving. The cost to obtain 99 mg of potassium from the products ranged from less than one cent to 24 cents.
Among the products that were Approved in testing and offered superior value, ConsumerLab selected its
Top Picks for potassium supplements
, including a pill, powder and a potassium-magnesium combination product.
The results are available online in ConsumerLab's new
Potassium Supplements Review
which includes test results and comparisons for 13 potassium supplements (including two potassium-magnesium combination supplements). Ten products were selected for testing by ConsumerLab: Bluebonnet Potassium 99 mg, Bulk-Supplements.com Potassium Chloride, CVS Health Potassium Gluconate 595 mg, Designs For Health K+2 Potassium, Member's Mark [Sam's Club] Potassium, Nature's Way Krebs Magnesium Potassium Complex, NOW Potassium Chloride Powder, Swanson Potassium Citrate, TwinLab Potassium Caps and Vitacost Potassium & Magnesium. Three other products were tested and approved through CL's voluntary Quality Certification Program: H-E-B Potassium Gluconate, Puritan's Pride Potassium 99 mg and Rexall Potassium 99 mg.
The review also summarizes the clinical evidence for potassium supplementation, discusses dosage for treating deficiency and reducing blood pressure in people with hypertension, and explains potential side effects of potassium and drug interactions.
Founded in 1999,
ConsumerLab.com
is a leading provider of consumer information and independent evaluations of products that affect health and nutrition. Membership to ConsumerLab.com is
available online
and provides immediate access to continually updated reviews of nearly every popular type of dietary supplement and health food, answers to reader questions, and product recalls and warnings. ConsumerLab also provides independent product testing through its voluntary
Quality Certification Program
. The company is privately held and based in New York. It has no ownership from, or interest in, companies that manufacture, distribute, or sell consumer products.
— END —
Members of the media contact may contact media@consumerlab.com or call the ConsumerLab.com main number (914-722-9149). Please include the name of your news organization when contacting us.