Contamination Still an Issue in Some Greens and Whole Food Products, ConsumerLab Tests Reveal
---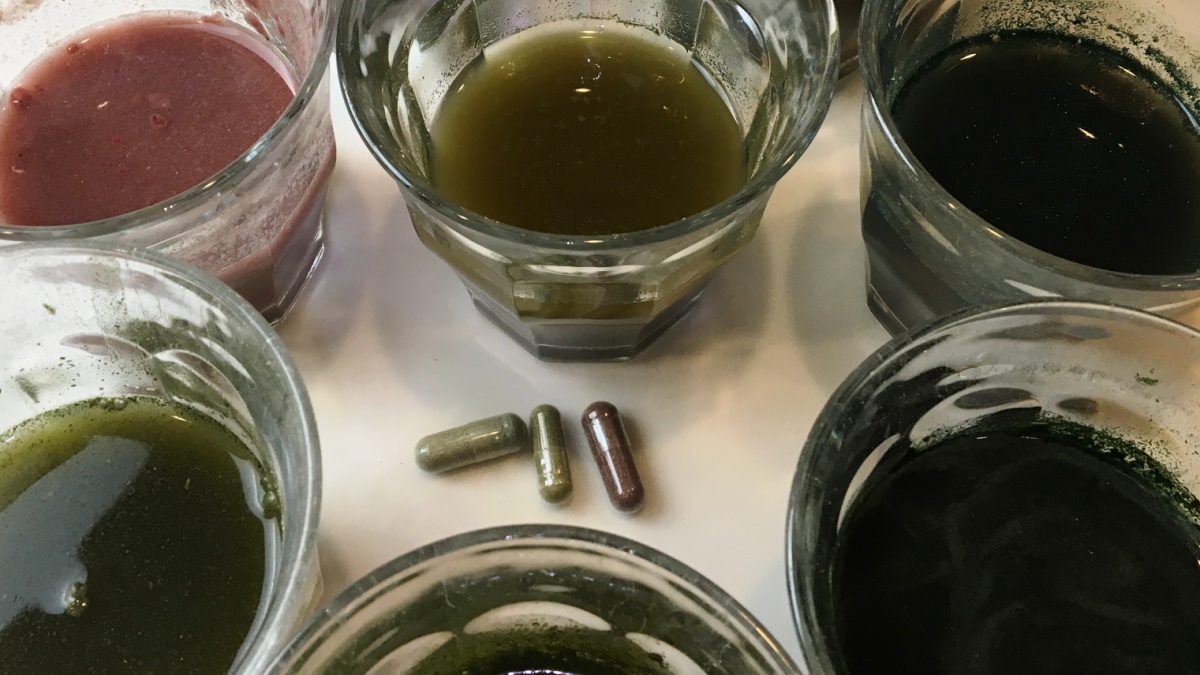 White Plains, New York, January 31, 2019 —
Powders and capsules containing ingredients such as wheat grass, spirulina, chlorella, and fruits and vegetables are a popular way to get vitamins, minerals and other plant-based nutrients, but past tests by ConsumerLab have found that these products can also be contaminated with toxic heavy metals such as lead and arsenic. Contamination with pesticides and pathogenic bacteria can also be a concern. So which greens and whole food powders and capsules on the market provide the best quality and value, without contamination?
To find out, ConsumerLab recently purchased and
tested and reviewed popular greens and whole food powders and capsules
sold in the U.S. The tests revealed that one product was contaminated with lead, and the amount of gluten in a product labeled as "gluten free" was only slightly below the FDA limit, which may be of concern to people who are particularly sensitive to gluten. None of the products were contaminated with pathogenic bacteria or yeast or with dangerous pesticides. The cost to get a 5-gram serving from each of the products, including capsules, ranged nearly 10-fold from 37 cents to $3.02.
Among products that were Approved through testing, ConsumerLab selected
Top Picks
based on ingredients, quality, cost, and, for powders, taste.
The results are available online now in ConsumerLab's new
Greens and Whole Food Powders and Capsules Review
, which includes test results and comparisons for AmaZing Grass Green Superfood, Dr. Berg's Organic Cruciferous Superfood, Garden of Life Raw Perfect Food Green Superfood, GNC Earth Genius SuperFoods Supreme, Green Foods Nature's Finest Green Magma Organic, Juice Plus+ Berry Blend, Naturo Science Green Food - Berry Flavored, Nutrex Green Complete Hawaiian Spirulina, Trader Joe's Very Green, Vibrant Health Green Vibrance, and Whole Foods Market Super Greens Energy Blend. Ten of the products were selected for testing by ConsumerLab and two others underwent the same testing through CL's voluntary
Quality Certification Program
.
The review also summarizes the clinical evidence for ingredients such as chlorella and spirulina, and claims that products "detoxify" or "alkalize" the body. Information is also provided about what to look for on product labels and potential side effects and concerns with greens and whole food products.
Founded in 1999, for 20 years
ConsumerLab.com
has been a leading provider of consumer information and independent evaluations of products that affect health and nutrition. Membership to ConsumerLab.com is available
online
and provides immediate access to reviews of more than 1,000 products from over 400 brands. The company is privately held and based in Westchester, New York. It has no ownership from, or interest in, companies that manufacture, distribute, or sell consumer products.
— END —
back to top
Members of the media contact may contact media@consumerlab.com or call the ConsumerLab.com main number (914-722-9149). Please include the name of your news organization when contacting us.