One-Third of Echinacea Supplements Fail ConsumerLab Tests
---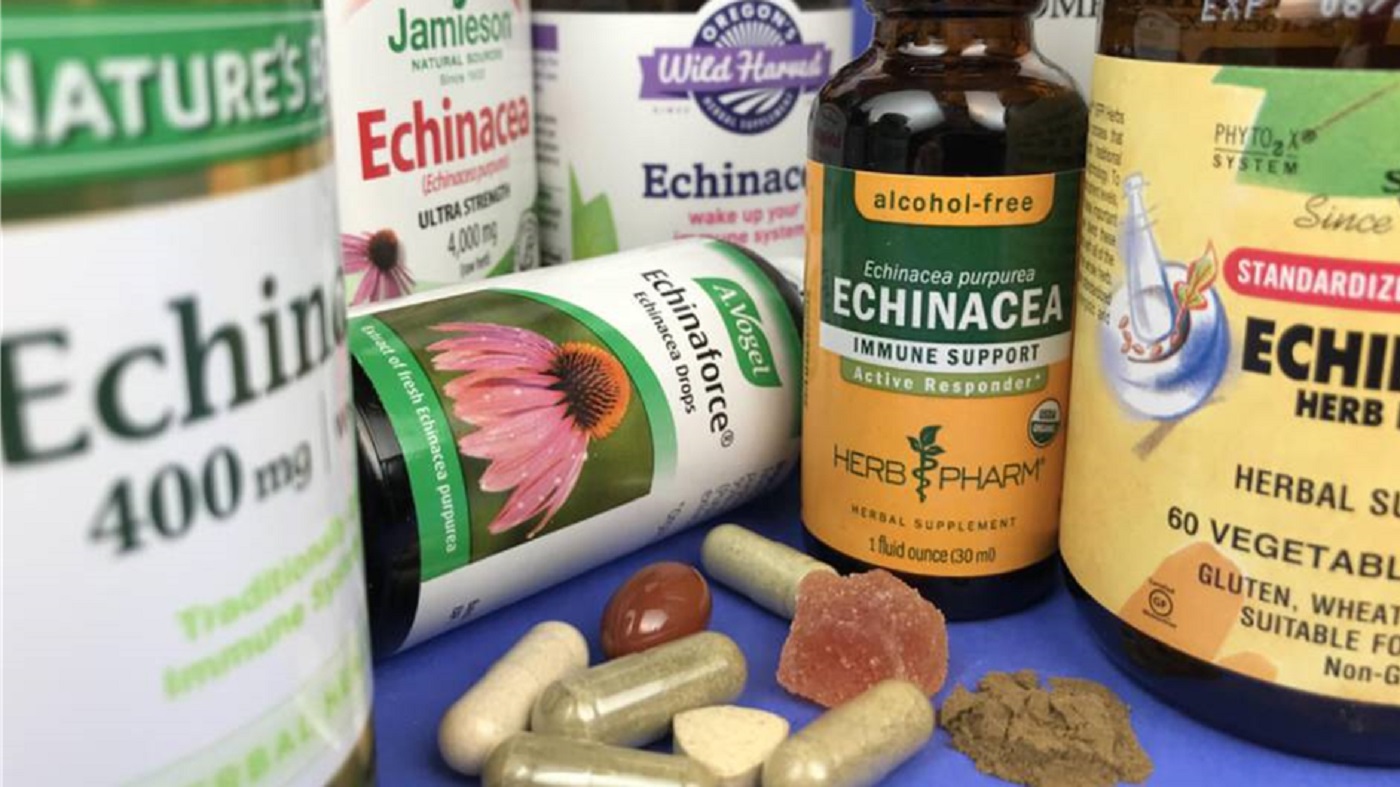 White Plains, New York, February 6, 2021 —
Echinacea is often promoted to help ward off colds, but recent ConsumerLab tests show that consumers may not always be getting what they expect when they buy an Echinacea supplement. In fact, one-third of the Echinacea supplements ConsumerLab tested were found to contain less Echinacea than expected from their labels. One popular Echinacea supplement did not list its amount of Echinacea on the label and was found to contain a very small amount of Echinacea — much less than in most of the other products.
The tests also revealed that the amount of key Echinacea compounds, known as total phenolic compounds (TPC), provided by the products varied widely, from less than 0.41 mg to 50.9 mg per suggested serving. The cost to obtain 10 mg of TPCs from each product ranged from 4 cents to $67.97. None of the products were found to be contaminated with yeast, mold,
Salmonella, E. coli,
or toxic heavy metals lead, cadmium or arsenic, all of which are a concern with herbal products. In 2016, ConsumerLab discovered one Echinacea product to be contaminated with lead.
Among products that were Approved and offered a particularly good value, ConsumerLab chose two 
Top Picks,
including a root extract and a root powder.
The results are available online in ConsumerLab's new 
Echinacea Supplements Review,
which includes test results and comparisons for 12 products. Ten products were selected for testing by ConsumerLab: 21st Century Echinacea Complex, A. Vogel Echinaforce, BulkSupplements.com Echinacea Extract, Gummiology Propolis & Echinacea — Raspberry Flavor, Hawaii Pharm Echinacea, Herb Pharm Echinacea, Jamieson Echinacea, Nutrilite Immunity Echinacea, Oregon's Wild Harvest Echinacea, and Vital Nutrients Echinacea Extract. Two other products were tested and Approved through CL's voluntary
Quality Certification Program
: Nature's Bounty Echinacea and Solgar Echinacea Herb Extract.
As discussed in the review, the clinical evidence that Echinacea may help prevent or reduce the severity of colds is mixed, at best. Choosing an Echinacea supplement can also be difficult because products may contain different species of Echinacea, made from different parts of the Echinacea plant, and may be in the form of an extract or herb powder. The report explains the clinical evidence for and against Echinacea supplementation for preventing colds and reducing cold symptoms, and other uses, the differences between forms of Echinacea and what to look for on labels, as well as potential side effects and drug interactions with Echinacea.
Founded in 1999, 
ConsumerLab.com
 is a leading provider of consumer information and independent evaluations of products that affect health and nutrition. Membership to ConsumerLab.com is 
available online
 and provides immediate access to continually updated reviews of nearly every popular type of dietary supplement and health food, answers to reader questions, and product recalls and warnings. ConsumerLab also provides independent product testing through its voluntary 
Quality Certification Program.
The company is privately held and based in New York. It has no ownership from, or interest in, companies that manufacture, distribute, or sell consumer products.
Members of the media contact may contact media@consumerlab.com or call the ConsumerLab.com main number (914-722-9149). Please include the name of your news organization when contacting us.