Wide Variations in Ginseng Potency, Quality Revealed by ConsumerLab Tests
---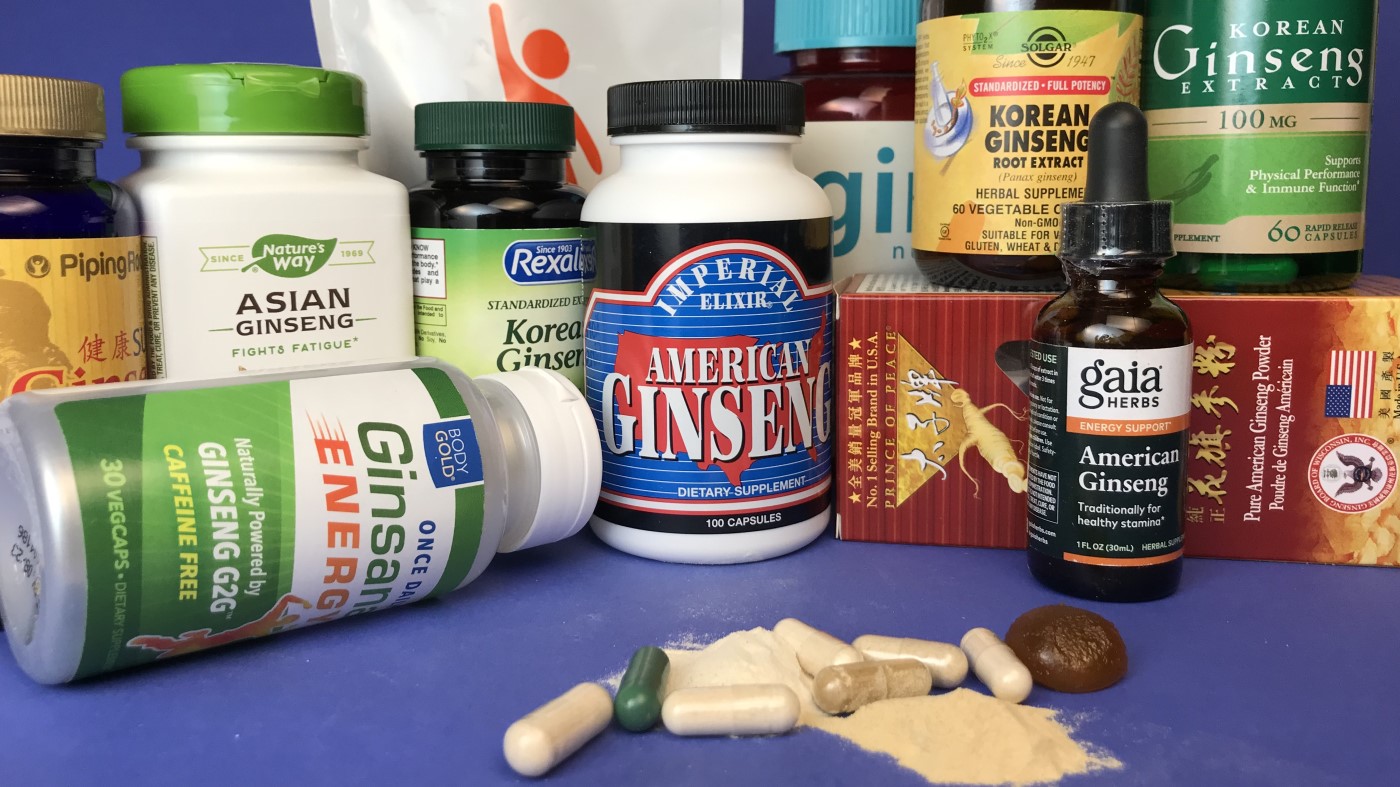 White Plains, New York, June 16, 2021 —
Ginseng is promoted for a wide range of uses, from increasing energy, "vitality," and libido, to improving blood sugar levels and preventing colds. But does it really work, and, if so, which products on the market provide the best quality and value?
To find out, ConsumerLab carefully reviewed the evidence and
purchased and tested popular ginseng supplements sold in the U.S.
The supplements were analyzed for their amounts of ginsenosides -- compounds in ginseng thought to be responsible for its effects. Whole herb products were also tested for pesticides and heavy metal contamination.
The tests revealed that amounts of ginsenosides provided by products varied widely, from 7.4 mg to 82.9 mg per serving. One product was Not Approved because it contained only 77.4% of the minimum amount of ginsenosides ConsumerLab expected based on its label claim. None of the products exceeded contamination limits for pesticides or heavy metals.
The cost to obtain 10 mg of ginsenosides from the products ranged from 3 cents to more than 50 cents. Special formulations, such as certain extracts and gummies tended to be the most expensive.
Among the products that were Approved in testing and offered superior value, ConsumerLab selected three
Top Picks for ginseng supplements
, including an Asian ginseng supplement and two American ginseng supplements.
The results are available online in ConsumerLab's new
Ginseng Supplements Review
which includes test results and comparisons for 11 ginseng supplements. Eight products were selected for testing by ConsumerLab: Body Gold Ginsana Energy, BulkSupplements.com Ginseng Root Extract, Ginx Nutrition Red Ginseng Immunity Gummy, Nature's Way Asian Ginseng, Gaia Herbs American Ginseng, Imperial Elixir American Ginseng, Prince Of Peace Pure American Ginseng Powder and PipingRock.com Super Ginseng Complex. Three other products were tested and approved through CL's voluntary Quality Certification Program: Puritan's Pride Korean Ginseng Extract, Rexall Korean Ginseng 100 mg and Solgar Korean Ginseng Root Extract.
As explained in the review, there are many different types of ginseng sold in supplements, including "red" and "white" ginseng, Asian ginseng (
Panax ginseng
, often sold as Panax, Chinese or Korean ginseng) and American ginseng (
Panax quinquefolius
). Many consumers may not be aware that "Siberian" and "Russian" ginseng are not true ginseng and do not contain the same active compounds as real ginseng. The review also summarizes the clinical evidence for ginseng supplementation, dosage, and potential side effects and drug interactions with ginseng.
Founded in 1999,
ConsumerLab.com
is a leading provider of consumer information and independent evaluations of products that affect health and nutrition. Membership to ConsumerLab.com is
available online
and provides immediate access to continually updated reviews of nearly every popular type of dietary supplement and health food, answers to reader questions, and product recalls and warnings. ConsumerLab also provides independent product testing through its voluntary
Quality Certification Program
. The company is privately held and based in New York. It has no ownership from, or interest in, companies that manufacture, distribute, or sell consumer products.
— END —
Members of the media contact may contact media@consumerlab.com or call the ConsumerLab.com main number (914-722-9149). Please include the name of your news organization when contacting us.