Nitric Oxide Supplements (Bodybuilding and Athletic Performance) Review Article
Do Nitric Oxide Supplements Really Work? Find Out If Nitric Oxide Supplements Really Build Muscle or Improve Performance.
---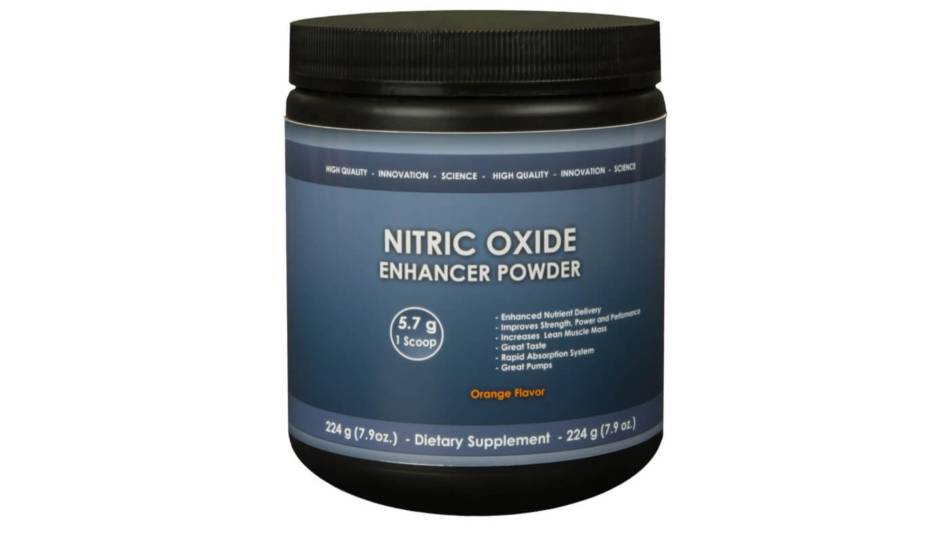 What are nitric oxide (NO) supplements? Can they help you exercise longer? Do they really deliver "extreme muscle hardness" and "muscle growth activation" as promoted?  ConsumerLab.com took a hard look at the science and clinical studies surrounding nitric oxide supplements.
First, to be clear -- these supplements don't contain nitric oxide, which is a gas. They generally contain L-arginine, which can increase nitric oxide in the body – sometimes. Nitric oxide, in turn, potentially increases blood flow to muscles and other organs. But will it do that for you? And will that increase muscle size and/or athletic performance? It may depend on your physical condition.
Before you buy a nitric oxide supplement, read this
Nitric Oxide Supplements Review Article
. You must
join
 to get ConsumerLab.com's valuable information about nitric oxide supplements and access our test results of L-arginine supplements that may increase nitric oxide. In this comprehensive report,
you'll discover:
What nitric oxide is and what does in the body. 

Whether or not nitric oxide supplements affect muscle size and athletic performance, and who may benefit most from nitric oxide supplements

Other potential health benefits of nitric oxide supplements

Test results of supplements with L-arginine, including ConsumerLab.com quality ratings. 
What to look for, and look out for, with NO supplements.

Dosage amounts shown to work clinically.

Potential side effects of nitric oxide supplements containing L-arginine, including effects on the stomach and heart.
As a ConsumerLab.com member, you may print a copy of this report for your personal use.
You can access a special print version by clicking the "Print" icon in the upper right corner of this report. You can then use your web browser's print functions to print the whole report or just selected pages.
You may also email or post a link to this report using the web address above. Non-members using the link will see a free summary and can join to view the full report. Other means of copying or distributing this report, in part or full, are not permitted.
If you are sight-impaired and your computer is having trouble converting the text in this report to speech, contact us for assistance at Membership@ConsumerLab.com or by phone at 914-722-9149.