/ I have type 2 diabetes. Should I be concerned about ingredients like maltodextrin and maltitol that are found in some protein bars and drinks?
Our Members Asked:
I have type 2 diabetes. Should I be concerned about ingredients like maltodextrin and maltitol that are found in some protein bars and drinks?
---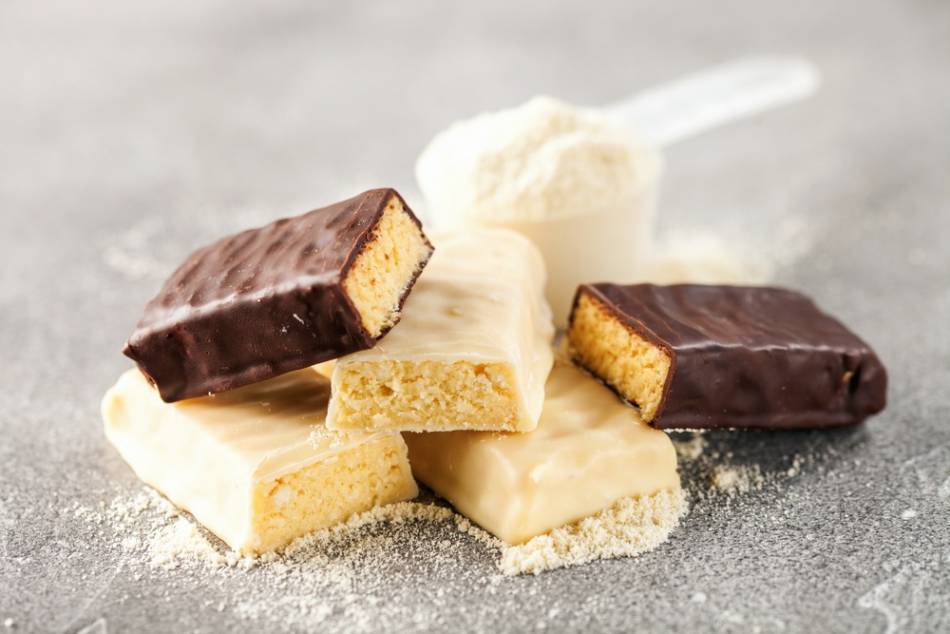 Answer:
Maltitol is not a problematic ingredient for people with type 2 diabetes, and although maltodextrin can raise blood glucose levels, it, too, should not be much of a concern if figured into ones total carbohydrate intake. In fact, both are sometimes intentionally used in products specially formulated for people with diabetes.
As described in ConsumerLab.com's Nutrition Bar Review, maltitol and other sugar alcohols like erythritol, glycerol, sorbitol and xylitol, add sweetness but have fewer calories and less of an impact on blood sugar levels than regular sugar. Sugar alcohols are an acceptable sweetener for people with diabetes -- the American Diabetes Association considers sugar alcohols an option when trying to reduce sugar, carbohydrate and caloric intake (American Diabetes Association). Be aware, however, that sugar alcohols may promote gas and have a laxative effect, especially in large doses (20 to 50 grams). The amount of sugar alcohols in nutrition bars varies from none to about 30 grams. Protein powders and drinks are less likely to contain sugar alcohols.
As noted in ConsumerLab.com's article about Inactive Ingredients in Supplements, maltodextrin is added to protein products to increase bulk, improve texture, and prevent clumping, but it also adds sweetness. Unlike maltitol, maltodextrin can affect blood glucose levels -- something most people with type 2 diabetes should keep in mind. However, it may be safe to consume maltodextrin as long as you factor it into your total carbohydrate intake and limit that intake accordingly. Be aware that maltodextrin is not included in the listed amount of sugars on the label, but is included in total carbohydrates. Although the exact amount of maltodextrin in a bar or drink is typically not listed, you can get an idea of how much a product contains based on where maltodextrin appears in the list of ingredients since, by law, the ingredients must be listed in order of quantity, from greatest to least. Small amounts of maltodextrin can also be found in artificial sweeteners, such as Equal and Splenda, used to sweeten protein products.
If you have type 2 diabetes, its best to work with your doctor to plan your meals and snacks, and decide what types of foods and amount of ingredients like sugar alcohols, artificial sweeteners, and maltodextrin are best for you. The American Diabetes Association (ADA) notes that there is not a one-size-fits-all recommended eating pattern for people with diabetes, but, as a general guideline, suggests that a meal should contain between 45 and 75 grams of carbohydrates, and a snack should contain 15 to 30 grams of carbohydrates (Spritzler, Diabetes Spec 2014). If you decide to try a nutrition bar or protein drink, consider whether it will serve as a meal replacement or snack, then look for a product that contains the appropriate amount of total carbohydrates to meet your needs. Be aware that the ADA cautions that carbohydrate sources high in protein should not be used to treat or prevent hypoglycemia.
Total carbohydrate amounts in nutrition bars tested by ConsumerLab.com tend to range from about 20 to 40 grams per bar, while protein drinks tend to have fewer carbohydrates (1 and 20 grams) -- although some may contain higher amounts, so be sure check the label. Be especially cautious with energy or weight gainer formulas, which may contain more carbohydrates than others.
Join today to unlock all member benefits including full access to all CL Answers and over 1,400 reviews.
Join Now
Already a member? Sign In Here.
Join now at www.consumerlab.com/join/