/ How concerned should I be about glyphosate in foods and supplements?
Our Members Asked:
How concerned should I be about glyphosate in foods and supplements?
---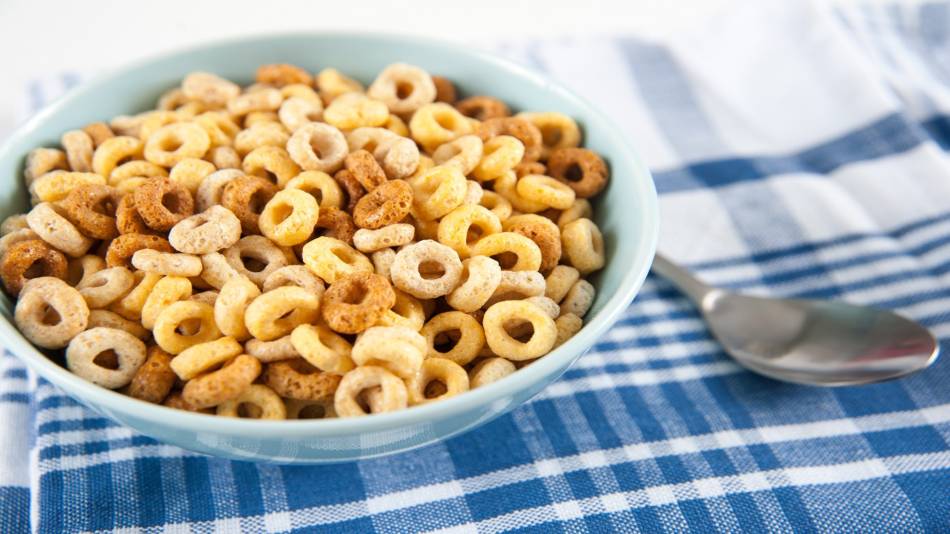 Answer:
Products that contain more than 1,100 micrograms (mcg) of the herbicide glyphosate per daily serving are required to have a warning label if sold in California, which has applied a fairly strict limit based on current science. The label warns that the product contains a chemical known to cause cancer and birth defects or other reproductive harm. This level of exposure is estimated to pose a 1 in 100,000 lifetime risk of cancer, as determined by the International Agency for Research on Cancer part of the World Health Organization. However, as discussed below, it seems unlikely that any food product will exceed this limit.

In contrast, the European Food Safety Authority concluded that glyphosate is unlikely to pose a carcinogenic hazard (and that it does not have endocrine disrupting properties) but set a maximum acceptable daily intake limit based on reproductive toxicity shown in animal studies. The limit in Europe is currently set at 0.5 milligrams (or 500 mcg) of glyphosate daily per kilogram of body weight, which works out to about 34 milligrams, or 34,000 mcg, for a 150-lb. person. The U.S. daily limit, set by the Environmental Protection Agency, is 3.5 times as high as Europe's, although some have called for a lower limit.

Laboratory studies have shown that glyphosate can affect some bacteria that occur in the digestive system because it blocks a biochemical pathway for aromatic amino acid synthesis (the Shikimate pathway) that occurs in some bacteria (as well as in plants, but not in animals). However, short-term in vivo experiments in rats given high doses of glyphosate (equivalent to 50 times the European limit based on body weight) have only shown very limited effects, presumably because of the abundance of amino acids in the gut that alleviate this biochemical effect (Nielsen, Environ Pollution 2018).

Glyphosate is the synthetic chemical in RoundUp herbicide, designed to kill weeds around plants that have been genetically altered to withstand it, such as genetically modified (GMO) soybeans and corn. It is also sprayed on many types of conventional crops such as wheat, oats, and barley prior to harvest as a drying agent and to even-out maturity. A USDA study in 2012 found that it was also commonly used on cherries, avocados, apples, lemons, grapefruit, peanuts, pecans, and walnuts (https://drive.google.com/file/d/0B-pJR4cGo9ckdHpFUmFGUWQzZDQ/view). Glyphosate is also found in processed foods containing these ingredients and cannot be removed by washing, cooking, or baking. It can remain stable in food for a year or more. The risk of autism has been shown to be higher among children born to pregnant women who live within one mile of agricultural areas where pesticides are sprayed than in areas where they are not sprayed, and this risk was highest with glyphosate relative to other chemicals (von Ehrenstein, BMJ 2019). As a widely used herbicide, there are also concerns about the direct and indirect impacts of glyphosate on non-agricultural plant and animal life, including a decline in monarch butterfly populations due to loss of milkweed, a food source, in and around agricultural areas (Friends of the Earth, 2013).

Independent testing commissioned by the advocacy organization Food Democracy Now! and reported in November 2016 showed the concentrations of glyphosate in popular foods. The highest level was 1,125.3 ppb (or 1.1253 mcg per gram) in Original Cheerios. Based on this, a suggested serving of 28 grams of Original Cheerios would contain 32 mcg of glyphosate. This is much lower than California's 1,100 mcg warning level limit and far from the European daily intake limit of about 34,000 mcg for a 150-lb. adult. Other breakfast cereals, such as Corn Flakes, Raisin Bran, Special K, and Wheaties contained less than one-tenth the amount in Original Cheerios. Although one might expect organic foods to be devoid of glyphosate, Food Democracy Now! actually found a higher concentration (119 ppb) of glyphosate in 365 Organic Golden Round Crackers than in most cereals, and even Kashi Organic Promise cereal contained glyphosate at 25 ppb, possibly due to cross-contamination of ingredients. The report notes that "...even organic farmers are having their crops/ our food contaminated."

Interestingly, tests by the Environmental Working Group (EWG) published in 2018 found a lower concentration of glyphosate in Cheerios (averaging about 500 ppb) than the earlier studies, although it found 390 ppb to 1,300 ppb in samples of Quaker Old Fashioned Oats. Samples of Bob's Red Mill Organic Old Fashioned Rolled Oats contained just 20 ppb or less and samples of Whole Foods Bulk Bin conventional rolled oats contained 40 ppb or less. Glyphosate in instant oat cereals ranged from no detectable amount in Simple Truth Organic Instant Oatmeal Original to around 700 ppb in Giant Instant Oatmeal Original Flavor and Quaker Dinosaur Eggs, Brown Sugar. EWG found no detectable glyphosate in an organic granola bar from Nature's Path, but 30 to 620 ppb in samples of other granola bars. Additional testing by EWG in 2019 of 21 oat-based cereal and snack products found a higher glyphosate concentration (729 ppb) in Cheerios than in 2018, while the product with the highest glyphosate concentration was Honey Nut Cheerios Medley Crunch (833 ppb).

It's possible that dietary supplements containing grains, soy, fruits, and whole food supplements could contain glyphosate, as could supplements with other ingredients that are cross- contaminated with glyphosate from other sources. Again, however, it would be highly unlikely that the amount of glyphosate would exceed established safe limits, particularly as serving sizes for supplements are typically smaller than that of foods.

The bottom line: Glyphosate safe or unsafe?

Glyphosate is known to cause reproductive toxicity bases on animal models, and it may possibly be a carcinogen -- although there is dispute about this. Due to its widespread use as an herbicide, it is found in many foods. However, at standard serving sizes (and even several times those sizes) even foods with the highest known concentrations of glyphosate, such as conventionally grown oats, appear to contain amounts of glyphosate far below those that pose a safety risk or require any type of warning. If you are concerned, glyphosate can be largely avoided by choosing organically grown foods. Be aware that "organic" processed foods, such as cereals, may still contain a very small amount of glyphosate, likely due to cross-contamination of ingredients.

When evaluating reports on glyphosate, it is important to distinguish between the concentration in a product, typically in ppb (1,000 ppb = 1 mcg per gram), and how much you would consume, i.e., the concentration times the grams in a serving.

Also see ConsumerLab.com's Oat Cereals Review, which compares amounts of ochratoxin A (a potential carcinogen and kidney toxin) and gluten in popular products and discusses possible levels of chlormequat (a plant growth regulator) in certain oat products. Glyphosate was not tested in the Review, which was conducted prior to the classification of glyphosate as a probable carcinogen in the U.S., but levels would likely be similar to those reported above.
Join today to unlock all member benefits including full access to all CL Answers and over 1,300 reviews.
Join Now
Already a member? Sign In Here.
Join now at www.consumerlab.com/join/