/ Is drinking coffee good or bad for heart health?
Our Members Asked:
Is drinking coffee good or bad for heart health?
---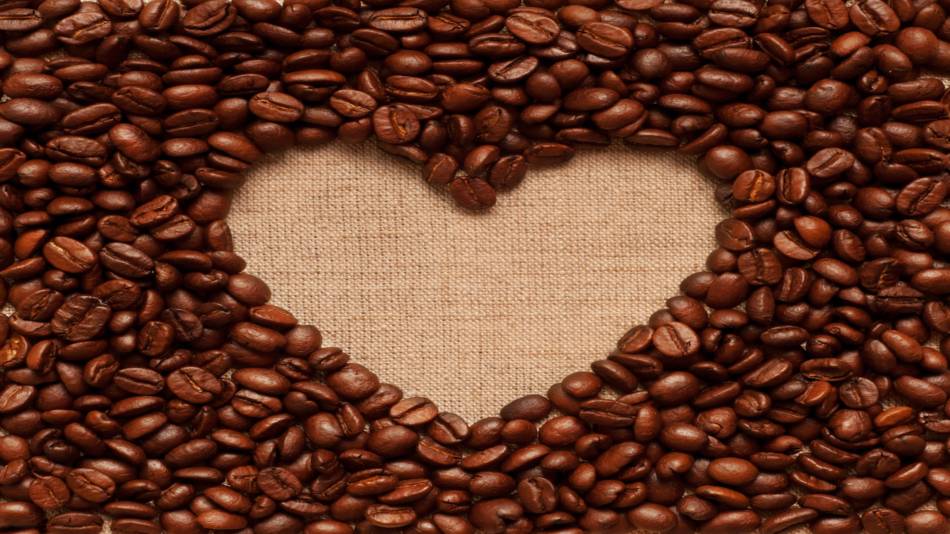 Answer:
A number of observational and population studies suggest that drinking a moderate amount of coffee may reduce the risk of cardiovascular disease. However, drinking large amounts of coffee (i.e., 750 mL or about 25 fl oz or more per day of coffee that is not paper-filtered) may increase "bad" cholesterol levels.

For example, a review of 36 long-term (average 10 years follow-up) population studies investigating the relationship between coffee consumption and cardiovascular disease found that drinking 3.5 cups of coffee (caffeinated or decaffeinated) per day was associated with a 15% decreased risk of cardiovascular disease compared to drinking no coffee (Ding, Circulation 2013).

There is also some evidence that drinking coffee may reduce cardiovascular risk in individuals who have a history of heart attack. For example, a large study in Sweden that followed men and women for approximately 8 years after suffering a heart attack found that those who consumed 2 or more cups of caffeinated coffee per day were approximately 40% less likely to die from cardiovascular disease than those who drank none or only one cup per day (Mukamal, Am Heart J 2009). A more recent study among over 4,000 men and women in Netherlands who suffered a previous heart attack found that those who reported drinking 2 to 4 cups, or more than 4 cups daily at the beginning of the study were, respectively, 31% and 28% less likely to die of heart disease over the next seven years than those who reported drinking 2 or fewer cups of coffee per day; in fact, they were, respectively, 16% and 18% less likely to die of any cause over the course of the study compared to those who drank 2 or fewer cups per day. (Dongen, Am J Clin Nutr 2017).

However, it is important to keep in mind that while many of these studies have found an association between coffee drinking and a reduced risk of cardiovascular disease, only double-blind, placebo controlled studies can help to establish cause-and-effect. In addition, in most of these studies, coffee intake was self-reported, and recorded just once, at the beginning of the study, even though cardiovascular events were followed, in some cases, for years after coffee intake was reported.

Be aware that high intake of unfiltered coffee may increase cholesterol — although it is not clear to what extent this translates into increased risk of heart disease. A dose-response analysis of data from 12 trials among healthy people showed that drinking 6 or more cups of coffee per day (with 1 "cup" defined as being 125 mL or about 4.2 fl oz, which is about half a standard 8 fl oz cup) was associated with a 20.11 mg/dL increase in total cholesterol, a 16.63 mg/dL increase in LDL cholesterol, and a 22.14 mg/dL increase in triglycerides. Drinking 3 to 5 cups of coffee per day was also associated with modest increases in total cholesterol, LDL cholesterol, and triglycerides, although these increases were less significant compared to drinking 6 cups or more per day. Drinking only 1 to 3 small of coffee per day was not associated with an increase in triglyceride or "bad" LDL cholesterol levels and was linked with only a modest 4.2 mg/dL increase in total cholesterol. Bear in mind that most coffee mugs hold 11 to 16 fl oz of coffee, with some holding up to 20 fl oz. So, 6 small "cups" (i.e., 750 mL or about 25 fl oz) of coffee may be obtained by drinking 2-3 mugs of coffee. The link between coffee intake and increased total cholesterol and triglycerides was stronger for unfiltered coffee compared to filtered coffee (Du, Nutr Metab Cardiovas 2020).

Unfiltered coffee contains cafestol and kahweol, two cholesterol-raising chemicals found in coffee beans, while coffee filtered through a paper filter (including disposable K-Cups) contains only very small amounts of these constituents. Due to its cafestol and kahweol content, unfiltered coffee — including French press coffee, Turkish coffee, espresso, mocha, moka pot coffee, or coffee prepared using a metal strainer rather than a paper filter — may increase cholesterol or triglyceride levels (Urgert, J Agric Food Chem 1995; van Dam, N Engl J Med 2020). It is unlikely that the use of coffee additives (i.e., milk, creamer or sugar) is responsible for this association, as most of the reviewed studies controlled additive use.

There is also evidence that discontinuing coffee use might lower cholesterol levels. One study among people that had been consuming approximately 24 fl oz of coffee per day for at least a year showed that abstaining from coffee intake for 6 weeks lowered total cholesterol by about 10.8 mg/dL compared to baseline (Christensen, Am J Clin Nutr 2001).

Safety
A study among almost 30,000 postmenopausal women (average age 62) in the U.S. found that neither caffeinated or decaffeinated coffee intake was associated with an increased risk of developing high blood pressure over an average of three years (Rhee, Am J Clin Nutr 2016).

Despite the stimulant effects of caffeine, an analysis of six observational studies in the U.S., Sweden and Denmark among older men and women concluded that caffeine intake (from coffee alone, or coffee, tea, cola and cocoa/chocolate intake combined) is unlikely to cause or contribute to atrial fibrillation. In fact, habitual caffeine consumption might modestly reduce the risk of atrial fibrillation (Cheng, Can J Cardiol 2014).

Drinking up to 3 cups of coffee per day, providing up to 400 mg of caffeine daily, is not associated with an increase in long-term health risks in healthy individuals (Scientific Report of the 2015 Dietary Guidelines Advisory Committee -- pg 50). However, as noted above, daily intake of more than 3 small cups per day (of unfiltered coffee) may increase levels of total and LDL cholesterol and triglycerides (Du, Nutr Metab Cardiovas 2020).

Women who are pregnant should be aware that consumption of caffeine (such as from coffee and soft drinks) during pregnancy is associated with increased risk of stillbirth, particularly at levels greater than 300mg/day — the approximate amount in 3 cups of coffee (Heazell, Eur J Obstet Gynecol Reprod Biol 2020). Moderate caffeine consumption (less than 200 mg per day) does not appear to be a major contributing factor in miscarriage or preterm birth, according to the American College of Obstetricians and Gynecologists.

Although consumption of coffee is fairly safe, be aware that consumption of large amounts of caffeine as supplements or energy drinks carries risks -- possibly because of the more rapid ingestion of caffeine.
Join today to unlock all member benefits including full access to all CL Answers and over 1,300 reviews.
Join Now
Already a member? Sign In Here.
Join now at www.consumerlab.com/join/
21

Comments