/ Does drinking coffee increase or decrease the risk of cancer? Can it slow cancer progression?
Our Members Asked:
Does drinking coffee increase or decrease the risk of cancer? Can it slow cancer progression?
---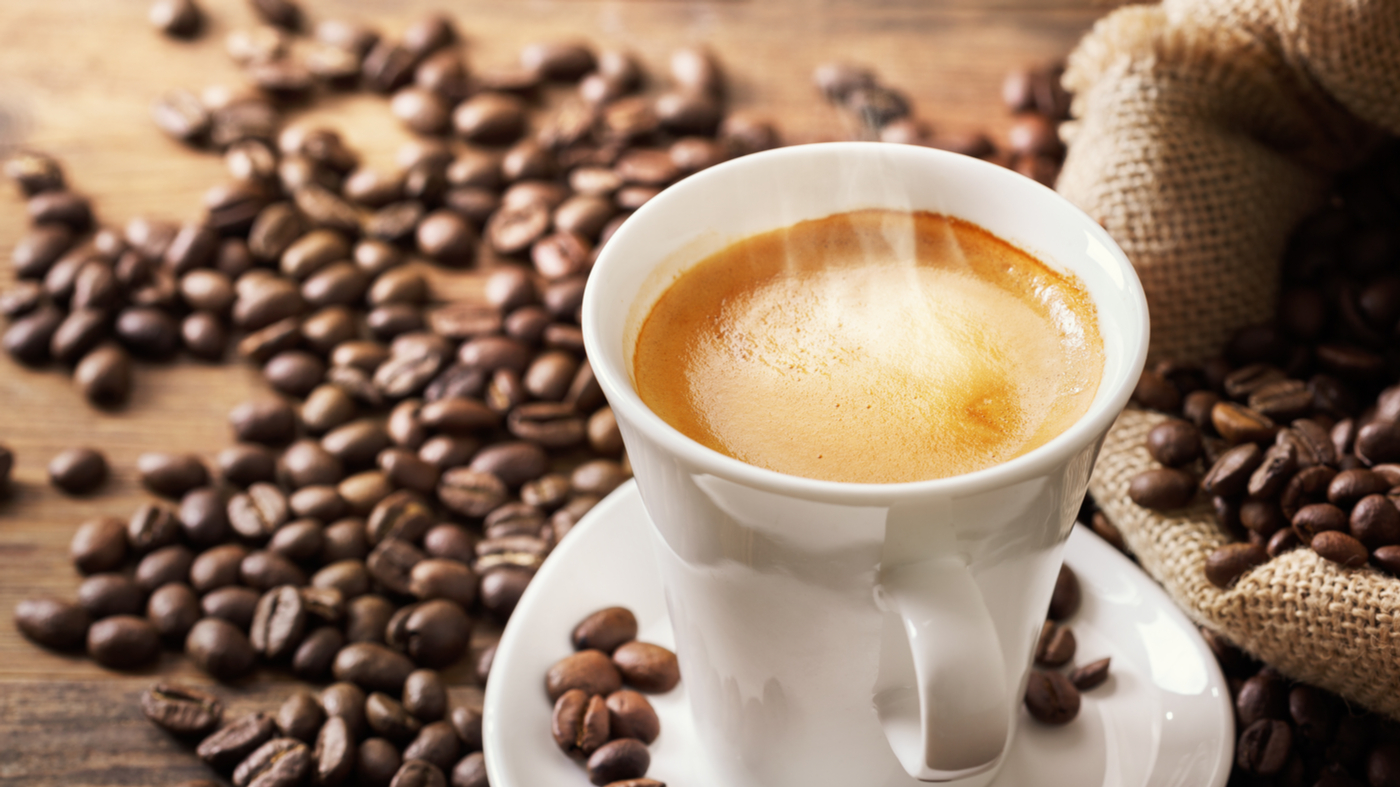 Answer:
Despite some earlier concerns, drinking coffee does not seem to increase the risk of cancer. In fact, some studies link coffee intake with reduced risk of developing certain forms of cancer and reduced progression of colorectal cancer, although a cause-and-effect relationship has not been proven.
Note that use of certain supplements have been associated with increased or decreased risk of developing cancers, as discussed in our answer to the question
Is it true that some vitamins or supplements can cause cancer?
Does coffee increase cancer risk?
Earlier warnings about a link between coffee intake and cancer risks have been reversed, and it is generally held that coffee does not increase the risk of cancer.
In 1991, the International Agency for Research on Cancer (IARC), a part of the World Health Organization (WHO), classified coffee as a "possible carcinogen" based on research associating coffee intake with bladder cancer risk. However, in 2016, the organization re-evaluated the evidence and reversed course, determining that there was no conclusive evidence that coffee intake is associated with an increased risk of cancer.
Bear in mind that the organization still notes that drinking very hot beverages (i.e., those hotter than 65 ℃ or 149 ℉), including coffee, may increase the risk of esophageal cancer (
IARC, Press Release 2016
). This association has also been shown with
green tea
.
Adding to the confusion, in 2018 the state of California issued a decision requiring coffee sellers such as Starbucks to post cancer warnings. This decision hinged on the fact that roasting coffee beans produces
acrylamide
, and the Safe Drinking Water and Toxic Enforcement Act (i.e., Proposition 65) requires warning labels for products containing such chemicals. However, in 2019, California exempted coffee from the need to bear a cancer warning under Proposition 65, noting that roasted or brewed coffee
do not pose a significant risk of cancer
.
Can coffee prevent cancer?
Studies have found an association between coffee intake and reduced risk of some cancers.
One of the largest observational studies, which followed nearly 1 million people (ages 28 to 94) in the U.S. from 1982 through 2012 found that,
among nonsmokers
, increasing coffee intake by 2 cups per day (the size of a "cup" was not defined) was associated with a 3% lower risk of colorectal cancer, 8% lower risk of liver cancer, 9% lower risk of head and neck cancer, and 3% lower risk of female breast cancer. However, increased coffee usage was associated with a 7% higher risk of esophageal cancer. Coffee was not associated with the risk of pancreatic, gallbladder, lung, skin, bladder, brain, prostate, cervix, endometrial, ovarian, or other cancers in nonsmokers. It was also not associated with cancer-related mortality. The study was not able to determine associations for smokers, due to uncertainty over the amount and duration that people in the study had smoked (
Gapstur, Cancer Epidemiol Biomarkers Prev 2017
).
Can coffee reduce cancer progression?
Although there is no direct evidence that drinking coffee reduces cancer progression, research has found an association between coffee intake and better prognosis in people with advanced colorectal cancer. On the other hand, using coffee enemas for colorectal cancer is not supported by any evidence, controlled or observational, and the practice may be dangerous.
A study following 1,171 people with advanced or metastatic colorectal cancer, all of whom were treated with chemotherapy, found that, after about 5.4 years, those who consumed 2 to 3 cups of coffee per day had an 18%
lower rate of death
and a 19%
lower rate of cancer progression
compared to those who did not drink coffee. People who drank 4 cups or more per day had even greater benefit. Caffeinated and decaffeinated coffee were both linked with improved survival, but only decaffeinated coffee was associated with a significantly reduced rate of progression. The authors noted that because most of the people who drank coffee
during
the study probably also drank coffee
prior to cancer diagnosis
, it remains unclear whether coffee acts directly on cancer or if coffee intake may cause people to develop less aggressive tumors (
Mackintosh, JAMA Oncology, 2020
).
Despite anecdotal evidence, there is no data showing that coffee enemas can help treat cancer. Coffee enemas have been used for cancer treatment as part of the Gerson regimen, an unsubstantiated alternative cancer therapy. According to the Gerson regimen, coffee enemas cause dilation of bile ducts, which purportedly helps eliminate toxic breakdown products from the liver. These toxic products are thought to contribute to cancer development. However, there is no evidence supporting this theory (
Cassileth, Oncology 2010
). Furthermore, coffee enemas can lead to infection, dehydration, constipation, and even death (
Eisele, JAMA 1980
).
Is it safe to drink coffee regularly?
Coffee is safe for most adults when consumed in moderation.
Neither caffeinated nor decaffeinated coffee intake has been associated with an increased risk of developing
high blood pressure
(
Rhee, Am J Clin Nutr 2016
).
Despite the stimulant effects of caffeine, caffeine intake (from coffee alone, or coffee, tea, cola and cocoa/chocolate intake combined) is
unlikely to cause or contribute
to
atrial fibrillation
. In fact, habitual caffeine consumption might modestly
reduce the risk
of atrial fibrillation (
Cheng, Can J Cardiol 2014
).
Drinking up to 3 cups of coffee per day, providing up to 400 mg of caffeine daily, is not associated with an increase in long-term health risks in healthy individuals (
Scientific Report of the 2015 Dietary Guidelines Advisory Committee
— pg 50). However, daily intake of more than 3 small cups per day (of unfiltered coffee) may increase levels of total and low-density lipoprotein (LDL or "bad") cholesterol and triglycerides (
Du, Nutr Metab Cardiovas 2020
).
For information about coffee and its impact on cholesterol levels, see our answer to the question
Is drinking coffee good or bad for heart health?
Join today to unlock all member benefits including full access to all CL Answers and over 1,300 reviews.
Join Now
Already a member? Sign In Here.
Join now at www.consumerlab.com/join/
Comments