/ What are the health benefits of coconut oil and medium chain triglycerides, such as those used in Bulletproof Coffee?
Our Members Asked:
What are the health benefits of coconut oil and medium chain triglycerides, such as those used in Bulletproof Coffee?
---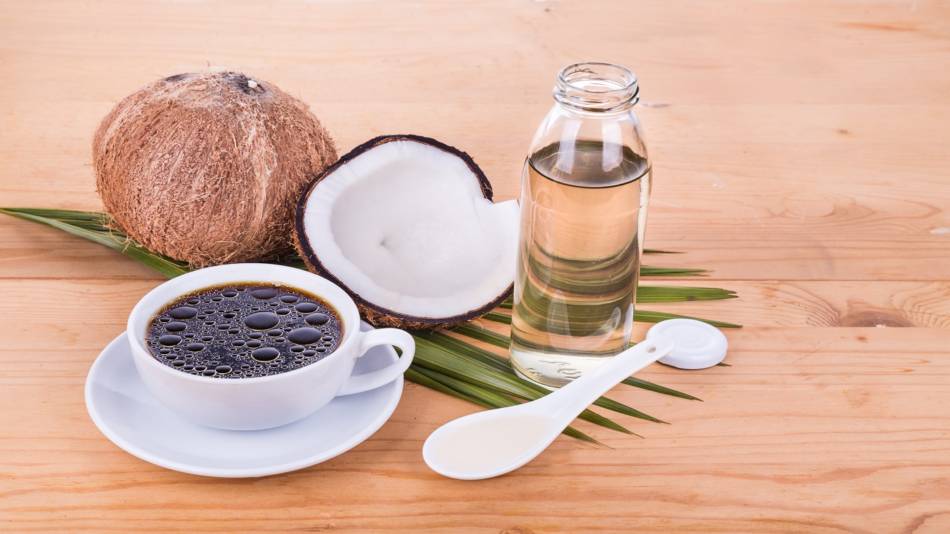 Answer:
[UPDATE (3/3/19): ConsumerLab has tested Bulletproof Brain Octane Oil. See the results -- and comparisons to other products -- in the Coconut and MCT Oils Review]

As discussed in the Coconut and MCT Oils Review, although coconut oil is made up of more than 90% saturated fatty acids, most of the fats are of the medium-chain variety (i.e., those with a chain of 6 to 12 carbons) which tend to be quickly used by the body and, it is speculated, may not be as damaging as other saturated fats.

Although clinical studies with coconut oil are limited, one study found that coconut oil (about 2 tablespoons a day of virgin coconut oil) did not increase lipid levels in the blood and even reduced abdominal obesity (Assuncao, Lipids 2009). Similarly, a diet rich in coconut oil has been associated with increased "good" HDL cholesterol, without an increase in "bad" LDL cholesterol (Feranil, Asia Pac J Clin Nutr 2011). However, there is some evidence that coconut oil may raise total and LDL cholesterol in people who already have elevated levels (Cox, J Lipid Res 1995) and, for this reason, the American Heart Association advises against use of coconut oil.

Coconut oil has been touted for enhancing athletic performance, typically when added to coffee or taken with caffeine; however, a small study found this combination was not helpful to recreational runners (see details in the Sports Performance section of the Coconut and MCT Oils Review).

If you want just medium chain fatty acids, you can get them from supplements or medical foods specifically containing medium-chain triglycerides (MCTs) -- typically those with a chain of 8 or 10 carbons. Some researchers theorize that the MCTs from coconut oil could potentially be useful for Alzheimer's disease, in part by providing an alternative energy source for the brain (which may not efficiently metabolize glucose in Alzheimer's disease) (Fernando, Br J Nutr 2015). Some in vitro evidence suggests that coconut oil may protect brain cells from changes caused by amyloid-beta proteins associated with the progression of Alzheimer's disease (Nafar, J Alzheimers Dis 2014). A clinical study found that a blend of MCTs derived from coconut and/or palm kernel oil (NeoBee 895 -- sold in the prescription medical food Axona (Accera, Inc.) improved cognition in people with mild to moderate Alzheimer's disease compared to placebo (Henderson, Nutr Metab 2009).

Bulletproof coffee is a combination of coffee, butter, and a proprietary MCT oil sold as Brain Octane Oil, which is made from coconut and palm kernel oils and concentrated to specifically provide caprylic acid -- an 8-carbon medium chain fatty acid.
Join today to unlock all member benefits including full access to all CL Answers and over 1,400 reviews.
Join Now
Already a member? Sign In Here.
Join now at www.consumerlab.com/join/