/ Will pregnenolone help slow down aging or reduce chronic pain?
Our Members Asked:
Will pregnenolone help slow down aging or reduce chronic pain?
---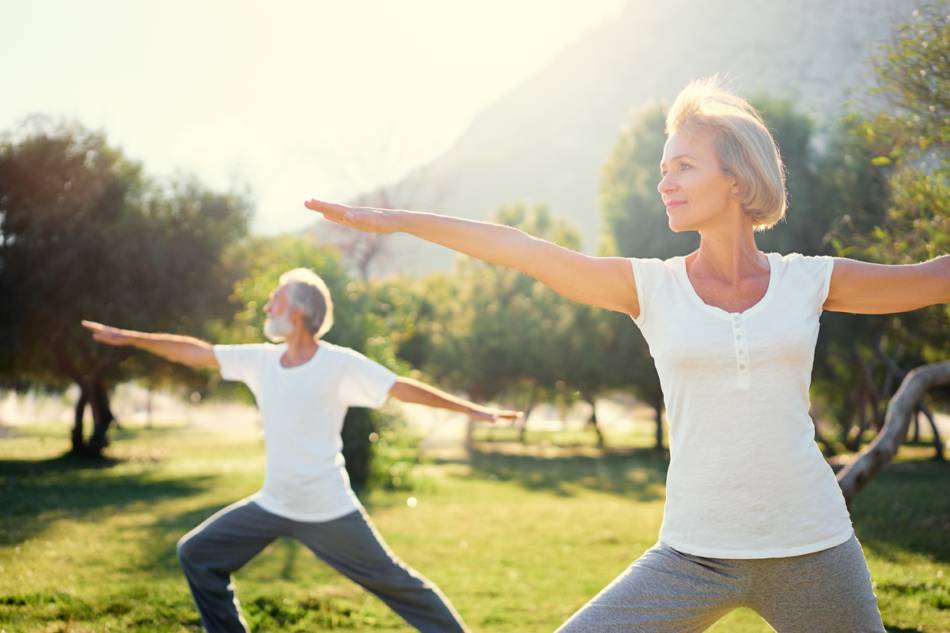 Answer:
Pregnenolone is often called the "mother of steroid hormones" because it is a precursor to many other steroid hormones in the body. Pregnenolone is naturally produced from cholesterol in the body and then it becomes other hormones including testosterone, estrogen, progesterone, DHEA, and others (see DHEA Supplements Review).
Pregnenolone is an ingredient in supplements promoted for aging, memory, reducing stress and/or chronic pain, premenstrual syndrome, and other conditions. It is also often a component of "natural" or "bioidentical" hormone therapies used for menopausal symptoms (Boothby, Menopause 2004). However, there is very little clinical research evaluating the efficacy of pregnenolone for any condition, and what research does exist is limited, as explained below.
Health benefits of pregnenolone
Aging
Proponents often recommend pregnenolone for signs of aging by suggesting that pregnenolone levels decline with age, along with many other hormones. It is true that some steroid hormones , like DHEA, do decline with age. However, most clinical evidence does not show that pregnenolone levels decrease with age (Rustichelli, J Headache Pain 2021; Akamatsu, Asia Oceania J Obstet Gynaecol 1992; Meldrum, Obstet Gynecol 1981). In addition, no clinical trials have evaluated pregnenolone in people to reduce symptoms of aging.
Chronic pain
A clinical study among 94 U.S. veterans with chronic low back pain (average age 38) showed that taking pregnenolone, titrated from 100 mg daily to 500 mg daily (which is much higher than common supplement dosages of 50 to 100 mg daily) for 4 weeks reduced self-reported pain intensity by 20% compared to 6% for those who received a placebo, but there were no significant improvements in measures of sleep, depression, working memory, executive function, or physical function (Naylor, JAMA Netw Open 2020).
Other conditions
Although PMS-related migraine has been linked with lower blood levels of pregnenolone (Rustichelli, J Headache Pain 2021), there is no clinical evidence that supplementing with pregnenolone reduces migraines. Despite being promoted for other conditions, including reducing stress, improving memory, and reducing symptoms of menopause, there do not appear to be any clinical studies supporting these claims.
Safety of pregnenolone
Since pregnenolone is a steroid hormone rather than a typical dietary nutrient, it should be used with caution. Be sure to talk to your personal physician before taking it.
There is limited available information about the possible side effects of pregnenolone. In one clinical study, slightly more people taking pregnenolone than placebo reported confusion (2 vs. 0), excitement/agitation (5 vs. 0), cramps (5 vs. 2), general discomfort (2 vs. 0), pins and needles (4 vs. 1), involuntary muscle movement (2 vs. 0), nasal congestion (4 vs. 2), nausea (7 vs. 4), diarrhea (6 vs. 3), and decreased appetite (7 vs. 4), although it is unclear if these differences were statistically significant (Naylor, JAMA Netw Open 2020).
Taking pregnenolone might decrease the effectiveness of the sedative drug diazepam (Valium). A preliminary clinical study among 11 healthy adults showed that those who took 15 mg of pregnenolone daily for 2 weeks, followed by 30 mg daily for 2 additional weeks before taking a single dose of diazepam after these 4 weeks, experienced less sedation following diazepam compared to those given placebo (Meieran, Psychoneuroendocrinology 2004).
A test-tube study showed that pregnenolone stimulated the growth of prostate cancer cells (Grigoryev, J Steroid Biochem Mol Biol 2000). While there is no convincing evidence that pregnenolone supplementation increases the risk of prostate cancer in humans, it may be prudent for individuals with a history or increased risk of prostate cancer to avoid this supplement. Higher blood levels of pregnenolone do not appear to be associated with increased risk of breast, colorectal, endometrial or ovarian cancer (Michels, Cancer Epidemiol Biomarkers Prev 2021; Trabert, Cancer Epidemiol Biomarkers Prev 2021; Trabert, JAMA Netw Open 2020).
Join today to unlock all member benefits including full access to all CL Answers and over 1,400 reviews.
Join Now
Already a member? Sign In Here.
Join now at www.consumerlab.com/join/