ConsumerLab Tests Reveal Best Prostate Supplements With Saw Palmetto and Beta-Sitosterol
---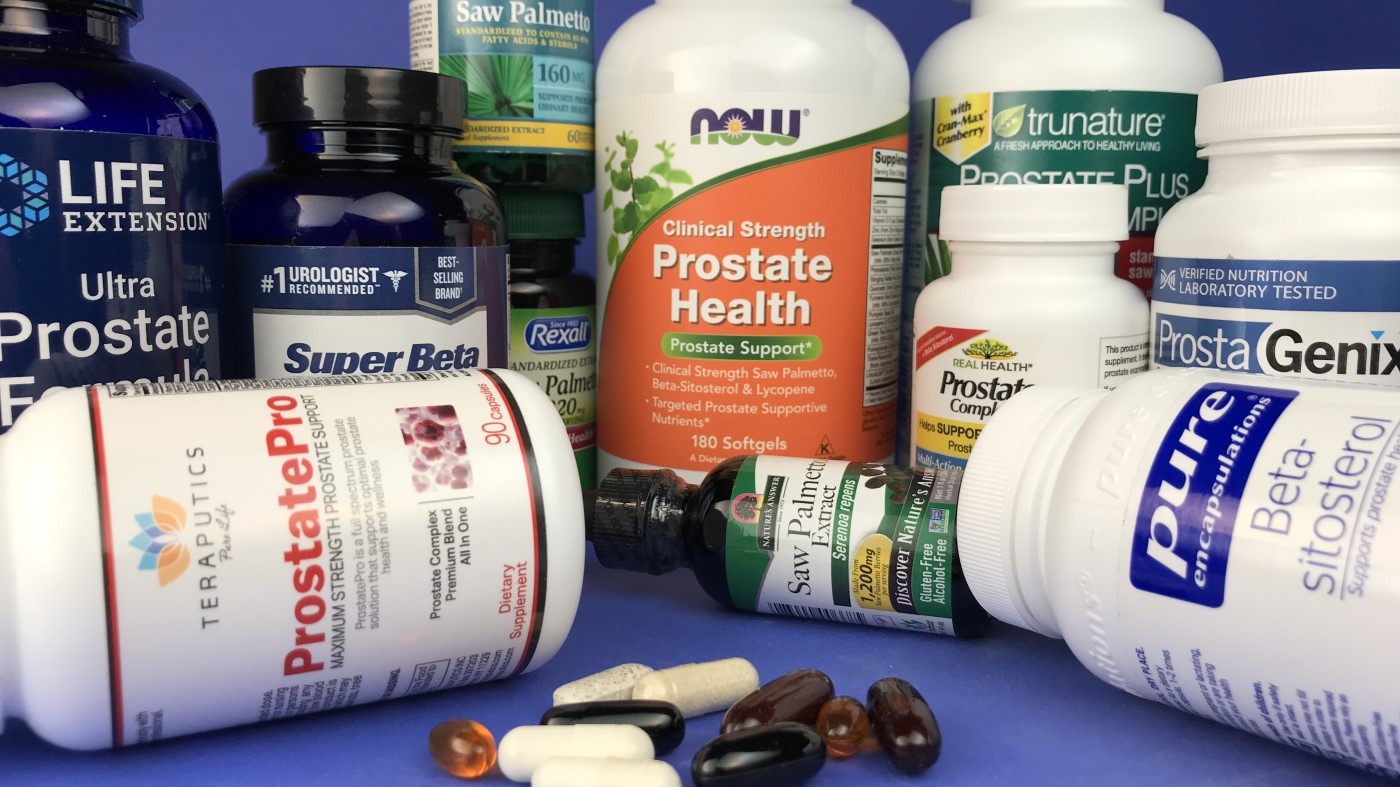 White Plains, New York, February 23, 2021 —
Over half of men over age 60 may experience increased urinary frequency, difficulty urinating, or other symptoms of an enlarged prostate, also known as benign prostate hyperplasia, or BPH. Supplements containing saw palmetto and beta-sitosterol are often promoted to help reduce the symptoms of BPH, but do they really work, and if so, which provide the best quality and value?
To find out, ConsumerLab carefully reviewed the evidence, and
purchased and tested popular saw palmetto and beta-sitosterol
supplements to see if they contained their claimed amounts of key ingredients. Products containing whole herb or 250 mg of minerals per serving were also tested for contamination with lead, cadmium, and arsenic, and tablets and caplets were tested for their ability to properly break apart to release their ingredients.
The tests revealed that all the supplements contained their claimed amounts of beta-sitosterol, and most contained their claimed amounts of saw palmetto. However, one product that claimed to contain saw palmetto extract was found to contain no detectable saw palmetto fatty acids, and, therefore, was rated as Not Approved.
Although saw palmetto is a popular ingredient for prostate health, recent studies have failed to show any benefit over placebo, while there is some evidence to support the use of beta-sitosterol. For this reason, among the products that passed all testing and were Approved, ConsumerLab chose a
Top Pick
that provides a clinically meaningful dose of beta-sitosterol at a good price.
The results are available online in ConsumerLab's new
Prostate Supplements Review,
which includes test results and comparisons for 11 products containing saw palmetto and/or beta-sitosterol. Eight products were selected for testing by ConsumerLab: Nature's Answer Saw Palmetto Extract, NOW Clinical Strength Prostate Health, ProstaGenix Multiphase Prostate Support Compound, Pure Encapsulations Beta-sitosterol, Real Health Prostate Complete, Super Beta Prostate Advanced, Teraputics ProstatePro, and Trunature Prostate Plus Health Complex. Three other products were tested and approved through CL's voluntary
Quality Certification Program:
Life Extension Ultra Prostate Formula, Puritan's Pride Saw Palmetto, and Rexall Saw Palmetto.
The report also discusses the clinical evidence for and against saw palmetto and beta-sitosterol supplementation, what to look for on product labels, the best way to take them, and potential side effects and drug interactions with saw palmetto and beta-sitosterol. As explained in the review, taking beta-sitosterol with meals, at much higher doses than used for BPH, may help to lower cholesterol levels. ConsumerLab has tested beta-sitosterol supplements promoted for this use in its separate
Review of Cholesterol Lowering Supplements.
Founded in 1999,
ConsumerLab.com
is a leading provider of consumer information and independent evaluations of products that affect health and nutrition. Membership to ConsumerLab.com is
available online
and provides immediate access to continually updated reviews of nearly every popular type of dietary supplement and health food, answers to reader questions, and product recalls and warnings. ConsumerLab also provides independent product testing through its voluntary
Quality Certification Program.
The company is privately held and based in New York. It has no ownership from, or interest in, companies that manufacture, distribute, or sell consumer products.
Members of the media contact may contact media@consumerlab.com or call the ConsumerLab.com main number (914-722-9149). Please include the name of your news organization when contacting us.