Potassium Iodide (KI) and Potassium Iodate (KIO3) Review Article: Radioprotective Supplements and OTC Medicines
Choose the Best Supplement to Protect the Thyroid From Radiation. Find Out Now Which Potassium Iodide or Iodate Supplements Passed Our Tests!
---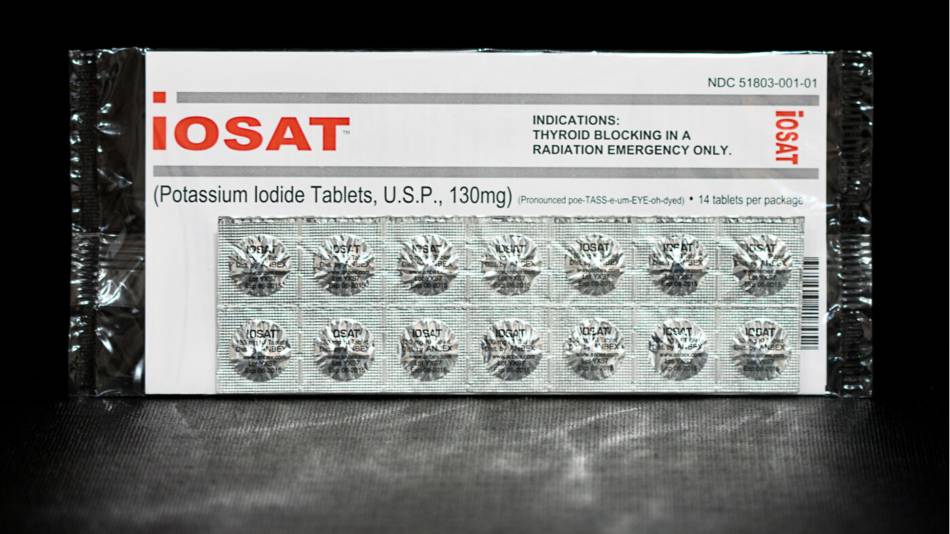 Make sure the potassium iodide or potassium iodate you take passed our test and is right for you!
Isn't your health worth it?
See the Review Now
Already a member? Sign in here.
Join now at www.consumerlab.com/join/
Potassium iodide and potassium iodate can protect the thyroid gland from the effects of radioactive iodine in the event of a nuclear accident, drastically reducing the risk of thyroid cancer. However, they are only effective if taken before or very shortly after exposure to radiation. These products, which are sold as both supplements and over-the-counter drugs, are typically sought by people living close to nuclear reactors and by others who may be exposed to radiation during nuclear accidents.
ConsumerLab.com purchased and tested six products to determine if they contained the labeled amounts of active ingredient. Tablets were further tested to determine if they disintegrated properly in solution — necessary for absorption by the body.

You must join to get the full test results for potassium iodide and potassium iodate supplements and over-the-counter products along with ConsumerLab.com recommendations and quality ratings. You will get results for six products selected by ConsumerLab.com. 

In this comprehensive report, you'll discover:
Which potassium iodide and potassium iodate supplements passed testing

Direct comparisons and quality ratings of potassium iodide and iodate supplements 

Differences between potassium iodide (KI) and potassium iodate (KIO3)

Dosage recommendations for potassium iodide and potassium iodate by age -- including when and how often they should be taken 

Concerns, cautions, and potential side effects of potassium iodide and potassium iodate 
Join to unlock the full report and get full access to over 1,300 reviews
See the Review Now
Already a member? Sign in here.
Join now at www.consumerlab.com/join/
As a ConsumerLab.com member, you may print a copy of this report for your personal use.
You can access a special print version by clicking the "Print" icon in the upper right corner of this report. You can then use your web browser's print functions to print the whole report or just selected pages.
You may also email or post a link to this report using the web address above. Non-members using the link will see a free summary and can join to view the full report. Other means of copying or distributing this report, in part or full, are not permitted.
If you are sight-impaired and your computer is having trouble converting the text in this report to speech, contact us for assistance at Membership@ConsumerLab.com or by phone at 914-722-9149.