/ What are the health benefits of dark chocolate?
Our Members Asked:
What are the health benefits of dark chocolate?
---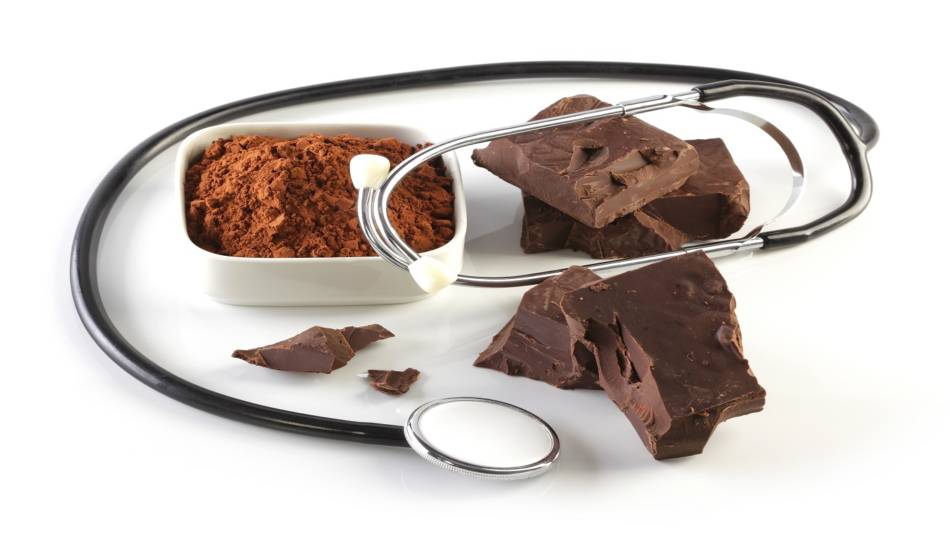 Answer:
Dark chocolate is associated improved cardiovascular health (by improving blood flow and cholesterol levels), increased exercise endurance, decreased fasting blood sugar levels and improved insulin resistance, and improved memory and cognition. Relative to milk chocolate, dark chocolate may result in better visual acuity as well as decreased appetite. Each of these potential health benefits are described in detail in the "What It Does" section of the Cocoa and Dark Chocolates Review. The evidence for some benefits is stronger than others, as some have been demonstrated in a clinical trial, while others are based on associations made in studies of populations that consume dark chocolate.

These potential effects are likely due to the cocoa flavanols in dark chocolate. Cocoa flavanols may have a mild, beneficial effect on facial wrinkles and skin elasticity in older women, but there do not yet appear to be studies specifically on the effects of consuming dark chocolate bars on skin.

Keep in mind that in addition to healthful flavanols, dark chocolate bars can contain significant amounts sugar and fat, and therefore, calories. When choosing a dark chocolate bar, sure to check our chart showing the amounts of flavanols and calories in popular dark chocolate bars, and see our Top Picks.
Join today to unlock all member benefits including full access to all CL Answers and over 1,400 reviews.
Join Now
Already a member? Sign In Here.
Join now at www.consumerlab.com/join/