/ Which ingredients should toothpastes and other dental products contain, and which should be avoided?
Our Members Asked:
Which ingredients should toothpastes and other dental products contain, and which should be avoided?
---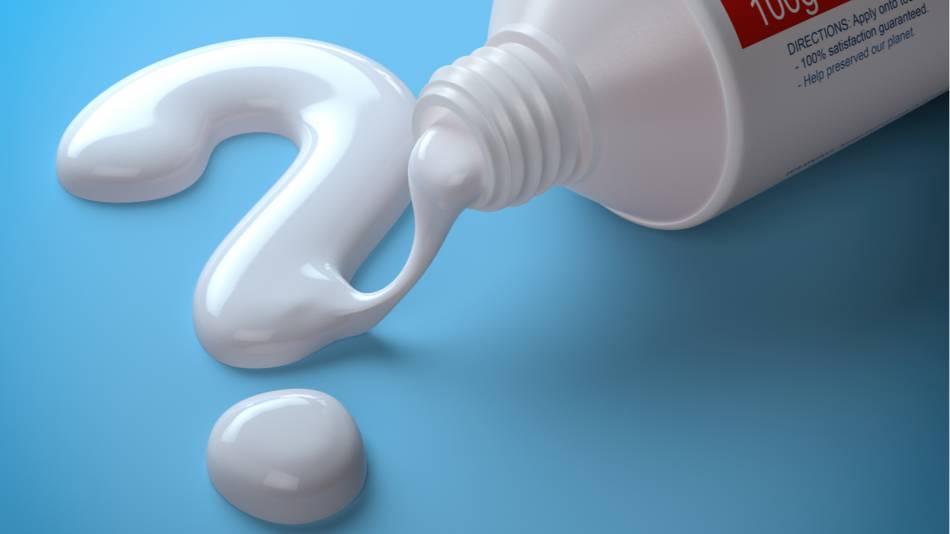 Answer:
Toothpastes and other oral products can help prevent cavities, reduce tooth sensitivity, reverse and prevent gingivitis (including bleeding gums), reduce bad breath, and help clean and whiten teeth, but there are benefits and risk associated with common ingredients, including tooth staining, irritation, and mucus build-up. In this article, we discuss which ingredients you may want to seek or avoid in your toothpaste. We also explain whether any toothpastes can "restore enamel" and discuss which types of toothpaste are best for veneers and crowns and whether people with such dental restorations should use mouthwash along with brushing.
Sign in as a ConsumerLab member for the details, including examples of toothpastes, toothbrushes, mouth rinses and other oral products from Arm & Hammer, Bazooka, Bioniq, Biotene, Boka, Burt's Bees, CloSYS, Colgate, Crest, Elevate (Allday), Fluoridex, hello, Kinder Karex, Lumineux, Made By Dentists, Moon, OraCoat, Oral B, Parodontax, quip, Redmond, Rembrant, Remin, Risewell, Sensodyne (and Sensodyne ProNamel), Sonicare, TheraBreath, Tom's of Maine, and X-Pur. It also includes our Top Picks among anticavity, desensitizing, antigingivitis, and whitening toothpastes, as well as our Top Pick product for dry mouth and bad breath.
In addition, we discuss anticavity agents (such as fluoride, xylitol, hydroxyapatite - including nano-hydroxyapatite, and theobromine), desensitizing agents (such as potassium nitrate, calcium sodium phosphosilicate, stannous fluoride, strontium, arginine, and fluoro calcium phosphosilicate [BioMin F]), abrasive agents (such as baking soda, charcoal, calcium carbonate, dehydrated silica gels, hydrated aluminum oxides, magnesium carbonate, phosphate salts, sea salt, silicates and diatomaceous earth), whitening agents (peroxides, including hydrogen peroxide rinses), tartar-control agents, antigingivitis ingredients (such as stannous fluoride, triclosan, chlorhexidine, essential oils and salt water rinses), cleaning agents such as sodium lauryl sulfate (SLS) and edathamil, flavoring agents (such as xylitol and sugar), coloring agents such as titanium dioxide, inactive ingredients such as glycerin (glycerol), the safety and effectiveness of "natural" toothpastes as well as tooth powders, and the effectiveness of treatments for dry mouth, including Allday Dry Mouth Spray, Biotene, Colgate Prevident 5000 Dry Mouth, and XyliMelts, as well as possible side effects from chewing gum or candies for dry mouth. We also discuss treatments for bad breath, including CloSYS Sensitive Rinse, CloSYS Silver Multi-Benefit Fluoride Rinse, and TheraBreath Fresh Breath Oral Rinse, as well as details about the safety and effectiveness of nighttime teeth guards ordered online. We also discuss whether people who drink water with low or no fluoride should take a fluoride supplement.
Join today to unlock all member benefits including full access to all CL Answers and over 1,400 reviews.
Join Now
Already a member? Sign In Here.
Join now at www.consumerlab.com/join/