/ Is it safe to fly and how can I avoid getting COVID when flying?
Our Members Asked:
Is it safe to fly and how can I avoid getting COVID when flying?
---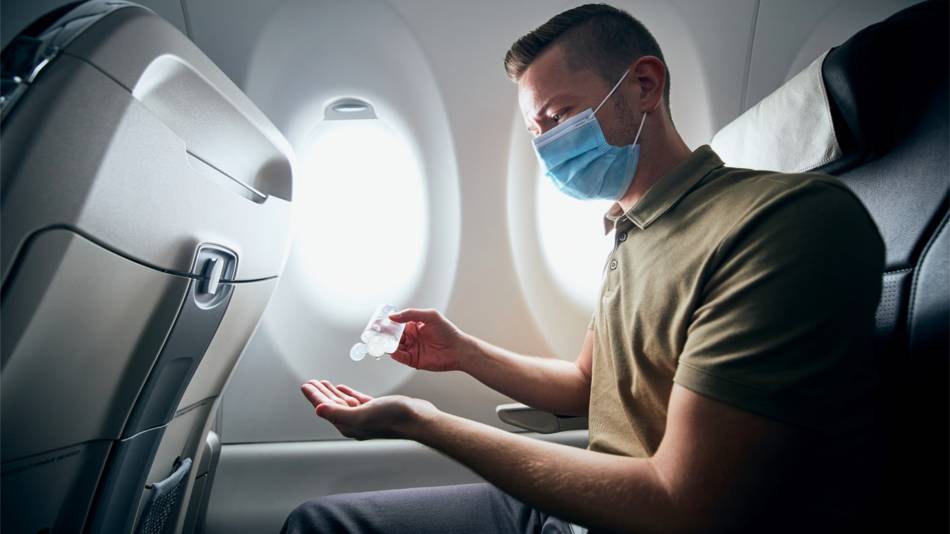 Answer:
The risk of contracting COVID-19 during air travel is low according to an article in the
Journal of the American Medical Association
(
Pombal, JAMA 2020
) authored by medical experts from the aviation industry. The reason given is that modern airplanes circulate a mix of fresh air and air recycled through
HEPA filters
and the air flow comes down from above and exits through outlets in the floor (see
diagram
).
This does not mean that there is no risk when flying and, regardless of aircraft ventilation, your risk is certainly higher should an infectious person be seated near or next to you, and airlines differ in their policies regarding filling middle seats. In addition, although face masks are required to be worn by passengers and crew aboard all airlines, this is not being consistently enforced.
However, as noted in the article, there are steps you can take to help you stay safe and protect others:
Don't travel if you feel unwell
Limit carry-on baggage
Wear a mask (an N95 respirator, if you have one, will protect you more than a face mask)
Point the overhead air nozzle straight at your head and keep it on full
Stay seated if possible
Follow crew instructions
Wash or sanitize your hands frequently
Avoid touching your face
The use of a
face shield
is not listed among the suggested steps, but having one available to wear would seem prudent should a passenger be seated to your left or right. Limiting conversation with others would also seem wise.
Join today to unlock all member benefits including full access to all CL Answers and over 1,300 reviews.
Join Now
Already a member? Sign In Here.
Join now at www.consumerlab.com/join/
6

Comments