/ Is it better to take fish oil, flaxseed oil -- or both?
Our Members Asked:
Is it better to take fish oil, flaxseed oil -- or both?
---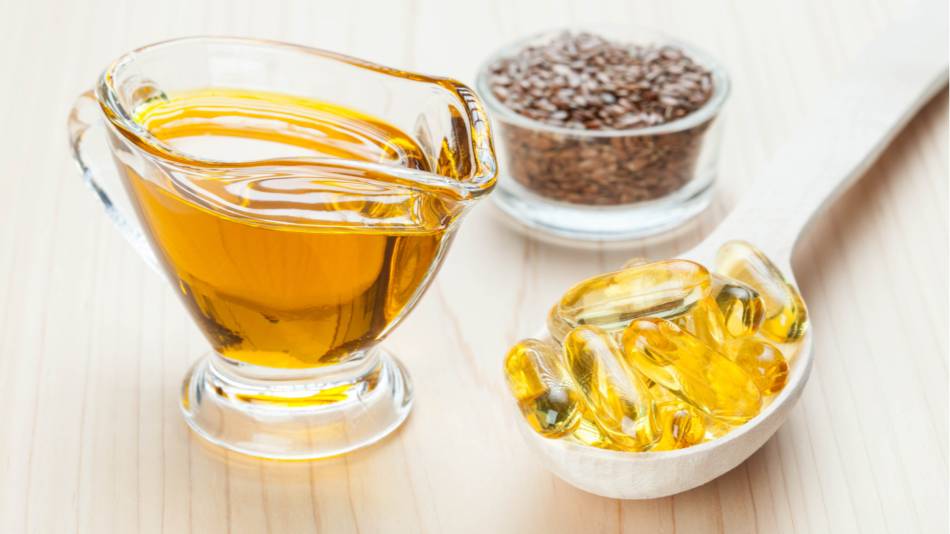 Answer:
Fish oil and flaxseed oil each provide omega-3 fatty acids, but only fish oil contains the omega-3s EPA and DHA, and has been shown to be helpful for conditions such as rheumatoid arthritis, inflammatory bowel disease, and depression. High-dose fish oil may help to lower very high triglyceride levels.

Flaxseed oil, on the other hand, contains the omega-3 fatty acid ALA (alpha-linolenic acid) -- a very small percentage of which is converted into EPA and, to a lesser extent, DHA in the body. For this reason, it may be useful as a dietary supplement for people who are not getting EPA or DHA from fish/marine oils, however, because such small amounts are converted, it will not provide the clinical benefits shown for oils containing EPA and DHA. Studies show flaxseed oil may help to improve dry eye symptoms in people with the autoimmune disease Sjogren's syndrome, and may help to lower "bad" cholesterol in some people, but there is little evidence it's helpful for any other specific conditions.

Neither fish oil from supplements nor flaxseed oil appear to reduce the risk of cardiovascular disease or stroke, unless a person has recently had a heart attack. In contrast, eating fish regularly does lower the risk of cardiovascular disease and eating ground flaxseeds (not just the oil) may help lower high blood pressure.

Be aware that fish oil and flaxseed oil may have each have potential blood-thinning effects, which might be increased if you are taking both.

For more about the uses, clinical evidence, and side effects for these supplements, plus ConsumerLab.com's tests of products, see the Reviews of Fish Oil and Omega-3 Fatty Acid Supplements and Flaxseed Oil, Evening Primrose Oil, Borage Oil, and Black Currant Oil Supplements.
Join today to unlock all member benefits including full access to all CL Answers and over 1,400 reviews.
Join Now
Already a member? Sign In Here.
Join now at www.consumerlab.com/join/