/ Have you heard of the probiotic, Keybiotics? Does it do what it claims, and is it worth the money they charge?
Our Members Asked:
Have you heard of the probiotic, Keybiotics? Does it do what it claims, and is it worth the money they charge?
---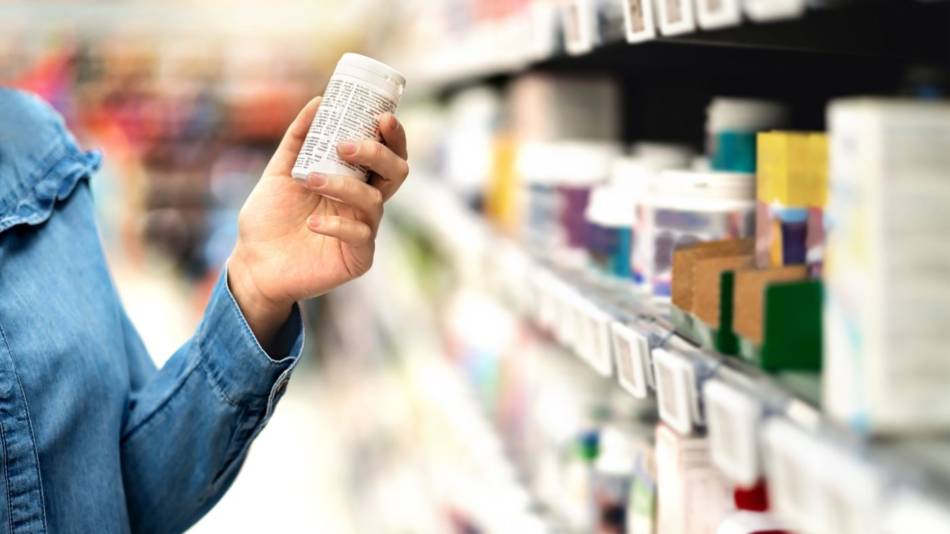 Answer:
Keybiotics is a branded probiotic blend promoted as "the most powerful probiotic supplement ever created." The suggested daily serving, one 500 mg capsule, claims to contain 14 probiotic bacterial strains. Although it does not break out the amount for each strain, it claims to provide a total of 37.5 billion colony forming units (CFU). (The recommended intake for probiotic supplements varies by strain and use, but tends to be about 1 billion to 10 billion CFUs per day.) While the type and amount of healthy bacteria in this product is certainly in line with what ConsumerLab.com recommends when choosing a quality probiotic supplement, there is not enough evidence to deem Keybiotics the "most powerful" probiotic on the market. Keybiotics is also not among the probiotics tested by ConsumerLab.com to verify its contents.

The bacterial strains in Keybiotics include Bifidobacterium lactis, which has been shown to be helpful for diarrhea and irritable bowel syndrome, Lactobacillus plantarum, which may be helpful for cold and flu, Lactobacillus rhamnosus, which may be helpful for vaginal infections, Lactobacillus casei, Lactobacillus salivarius, Lactobacillus bulgaricus, Bifidobacterium breve, Lactobacillus paracasei, Lactococcus lactis, Streptococcus thermophilus, Lactobacillus brevis, Bifidobacterium bifidum and Bifidobacterium longum. (Bifidobacterium longum has been shown to reduce anxiety, especially when taken with Lactobacillus helveticus R0052; however, Keybiotics does not contain Lactobacillus helveticus R0052.) You can learn more about the effects of these individual strains in ConsumerLab.coms summary of evidence in the Review of Probiotic Supplements.

Keybiotics also claims to contain Lactobacillus acidophilus DDS®-1, a strain described on the Keybiotics website as "the most versatile and effective probiotic currently available" which "outperforms virtually any other strain." The company maintains that this bacterial strain helps you stay regular and bolsters the immune system. Lactobacillus acidophilus DDS®-1 has been shown in vitro to inhibit H. pylori, a bacterium associated with stomach ulcers, and to stimulate immune system cells, but more studies in humans are needed. One clinical study did establish that this strain survives well in the digestive tract, although not as well as Lactobacillus casei, another strain included in Keybiotics. (Interestingly, the same study noted that these strains did not survive long-term in the digestive tract, but became undetectable 8 days after subjects stopped taking them, suggesting that these bacteria need to be taken on an ongoing basis to maintain a benefit).

It should be noted that Lactobacillus acidophilus DDS®-1 is available in other probiotic supplements which have been tested and reviewed by ConsumerLab.com. In fact, a number of probiotic supplements available on the market provide a similar number and variety of bacterial strains as offered in Keybiotics, and in doses of up to 900 billion. Keybiotics sells for about $30 for a 30-pill bottle, putting the cost per pill at $1. While this is within the range of prices for comparable products, less expensive products with a similar amount and range of bacteria, and which have passed ConsumerLab.com testing, are available at about half the cost.
The bottom line: Keybiotics brand probiotics lists a good variety of potentially beneficial bacterial strains. Although the total listed dose seems reasonable, the amounts of specific bacteria are not listed, making it difficult to gauge the applications for which it may be most useful. In addition, there do not appear to be published clinical studies about this particular blend of probiotics to support the claim that it is the most powerful probiotic. Similar strains and blends are available in a number of other probiotic supplements which cost less and have been tested by ConsumerLab.com. (ConsumerLab.com may test Keybiotics in the future.)
Join today to unlock all member benefits including full access to all CL Answers and over 1,400 reviews.
Join Now
Already a member? Sign In Here.
Join now at www.consumerlab.com/join/