/ Is Super Beta Prostate better than other prostate supplements?
Our Members Asked:
Is Super Beta Prostate better than other prostate supplements?
---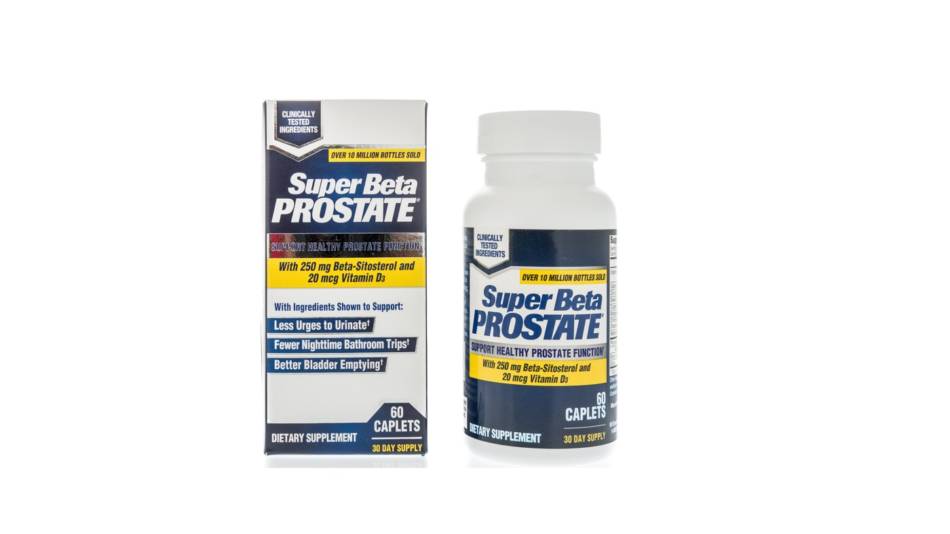 Answer:
Although Super Beta Prostate (from New Vitality/NAC Marketing Co.) has the words "clinically tested" on the label, there do not appear to be published clinical studies based on Super Beta Prostate's exact formula, nor studies comparing it to other prostate supplements. So it does not seem supportable to say that it's a better prostate supplement, nor that the product itself has been "clinically tested."

However, Super Beta Prostate does contain ingredients which, at the right doses, may reduce some of the symptoms of an enlarged prostate, as demonstrated in clinical studies using those ingredients.
Be aware that the cost for a 30-day supply of this supplement (a 60-caplet bottle) can range from $19 to $39.95, depending on the vendor -- and that some vendors may automatically enroll you in a program which ships a new bottle every 30 days.

For more about this supplement's formula, including evidence regarding its ingredients, its pricing, and more, see the discussion of Super Beta Prostate in the Prostate Supplements Review >>
Join today to unlock all member benefits including full access to all CL Answers and over 1,400 reviews.
Join Now
Already a member? Sign In Here.
Join now at www.consumerlab.com/join/