/ Which supplements can help me sleep and which cause insomnia?
Our Members Asked:
Which supplements can help me sleep and which cause insomnia?
---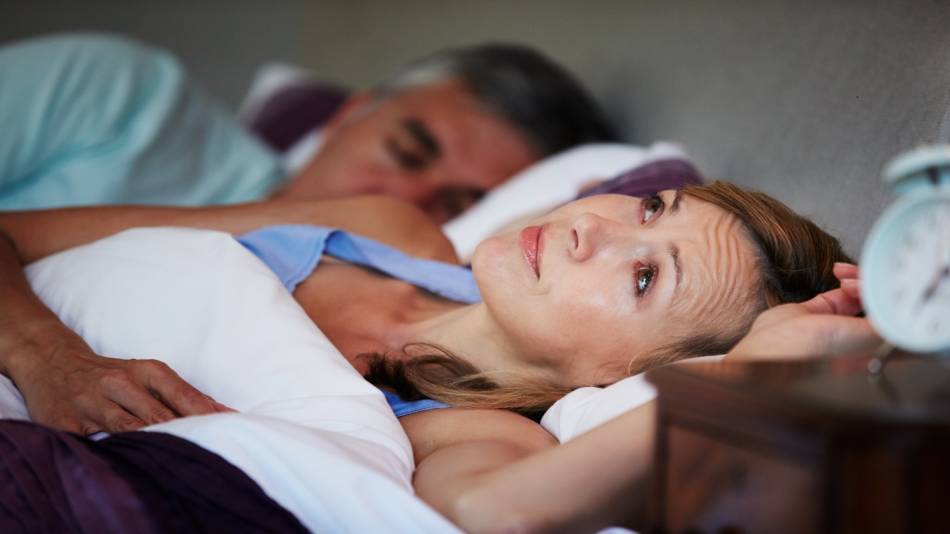 Answer:
There are several supplements, discussed below, which may help to improve sleep -- as well as several which may
interfere
with sleep. Use the links to get more details, including dosage, cautions and ConsumerLab.com's ratings of tested products.
What you eat
may also affect sleep.
The following supplements may improve sleep:
Melatonin
is one the most popular supplements for sleep. It can help you fall asleep faster, although it will not necessarily help you sleep longer. Some research has shown it may also improve the quality of sleep in people with
tinnitus
, and improve sleep quality
and
duration in people with
autism
. However, be aware that
taking melatonin may increase leg movements
in restless legs syndrome.
Tart cherries contain a small amount of melatonin, and there is some evidence that
tart cherry juices, concentrates and extracts
may contain enough melatonin to improve sleep for some people. One study, for example, found that drinking two 8 oz. glasses of tart cherry juice daily moderately improved some measures of sleep, such as reducing waking after falling asleep in older adults.
L-tryptophan and 5-HTP
are amino acids which are used by the body to produce melatonin (as well as serotonin). L-tryptophan supplements can increase sleepiness and decrease the time needed to fall asleep in people with mild insomnia, but have not been shown to increase sleep time. They do not appear to be helpful for people with severe insomnia. (Be sure to read
Concerns and Cautions
for these supplements.)
L-theanine
, an amino acid found in black and
green tea
, can reduce stress and improve sleep quality, but does not cause drowsiness. Interestingly, L-theanine may also help to increase alertness during the day.
There is preliminary evidence that
CBD (cannabidiol)
can help improve sleep in people with insomnia and other conditions that can cause difficulty sleeping, such as anxiety and Parkinson's disease.
One small study found
magnesium
reduced leg movement associated with waking in people with restless leg syndrome, although this study was not blinded or placebo controlled.
Ashwagandha
may improve sleep quality and decrease the amount of time it takes to fall asleep, as well as reduce anxiety, according to one clinical trial.
Saffron extract provided a modest benefit in a small, company-funded clinical trial. The study, among 55 men and women (average age 50) in Australia with mild to moderate insomnia, found that 14 mg of saffron extract (
affron®
, Pharmactive Biotech Products -- standardized to 3.5% lepticrosalides) taken twice daily for 28 days modestly reduced self-reported severity of insomnia symptoms (i.e., difficulty falling and staying asleep, early morning awakenings) and improved sleep quality (as indicated by reported tiredness, mood, and energy) compared to placebo. Most of these improvements occurred within the first seven days of supplementation (
Lopresti, J Clin Sleep Med 2020
). [Note: The same extract has been found to decrease
symptoms of depression
].
Valerian
is commonly used as a sleep aid, although the evidence behind this use is mixed. One study reported an improvement in sleep for postmenopausal women who suffered from insomnia; however, a review of 37 studies of valerian concluded it was probably not effective for treating insomnia. Like ashwagandha, however, it may have a calming effect and be helpful for stress and anxiety, which can contribute to insomnia.
Prevagen
, a branded supplement that contains jellyfish protein, and
PQQ
, and antioxidant compound, have each been tested in a single study and found to improve sleep -- however neither study was placebo-controlled.
The following supplement may make it more difficult to fall asleep or stay asleep:
In addition to the obvious culprits - such as
energy drinks
,
weight loss supplements
and
cocoa
products which contain caffeine and/or other stimulants - supplements such as
red yeast rice
,
garlic
,
policosanol
(a common ingredient in cholesterol-lowering supplements),
DHEA
and
chromium
have been reported to cause insomnia in some people.
Vitamin D
and
CoQ10
, taken in high doses or at nighttime, may also make it difficult to fall asleep.
There is also some evidence that diet, and specifically, carbohydrate intake, can affect the risk of insomnia. A study that followed over 50,000 postmenopausal women in the U.S. found that those whose diets were highest on the dietary glycemic index (i.e., diets that most increase blood sugar levels) were 11% more likely to have insomnia at the start of the study and 16% more likely to develop insomnia over the next three years than those whose diets were lowest on the dietary glycemic index. Higher risk of developing insomnia was specifically associated with higher intakes of added sugars, starch, and refined grains, while higher intakes of fruit (but not fruit juice) and vegetables, dietary fiber, and whole grains were associated with a lower risk (Gangwisch, Am J Clin Nutr. 2019).
Join today to unlock all member benefits including full access to all CL Answers and over 1,300 reviews.
Join Now
Already a member? Sign In Here.
Join now at www.consumerlab.com/join/
20

Comments