/ Can white kidney bean extract really help me lose weight?
Our Members Asked:
Can white kidney bean extract really help me lose weight?
---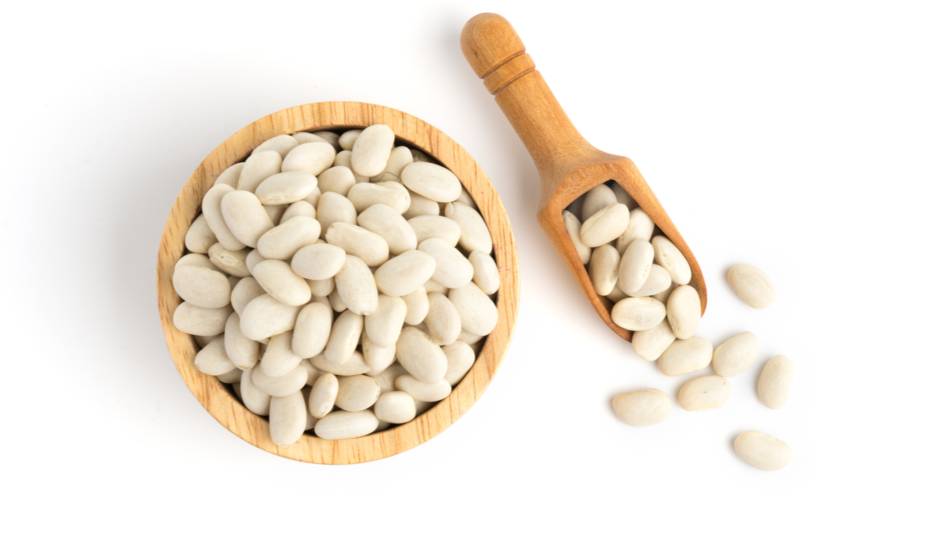 Answer:
Supplements containing extracts made from white kidney bean (Phaseolus vulgaris) are promoted for weight loss because they are thought to act as "starch blockers" by inhibiting the starch-digesting enzyme amylase which otherwise turns the starch you eat into absorbable sugar. However, the effectiveness of this approach is questionable. Benefits have only been shown in short-term studies.

Clinical Evidence:
A review of six clinical trials of white kidney bean extract with no other weight loss ingredient in daily doses of between 445 mg and 1,500 mg per day found a statistically significant reduction in body fat (averaging about 4 pounds) when compared to placebo, although there was insufficient evidence to demonstrate weight loss (Onakpoya, Br J Nutr 2011). Three of the studies used the branded extract Phase 2 (Pharmachem Labs). Most were funded by the makers of the extracts, were short in duration (about one to two months) and included lifestyle interventions such changes in diet or exercise.

A review (funded by Pharmachem Labs) of ten clinical studies using Phase 2 (including the studies mentioned above) at doses between 445 mg and 3,000 mg per day concluded that the extract "promotes weight loss when taken concurrently with meals containing carbohydrates." (Barrett, Nutr J 2011). Most of the studies were randomized, double-blind and placebo controlled and ranged in duration from one to three months; however, most of the studies also incorporated diet and/or exercise changes, and several included products which contained additional weight loss ingredients, such as chromium picolinate, inulin, or Garcinia cambogia. Several small, preliminary studies in this review also suggest Phase 2 may help to lessen increases in blood sugar after meals. A more recent, company-funded study among 123 overweight men and women found those who took 1,000 mg of Phase 2 white kidney bean extract three times daily with meals (on a reduced-calorie diet) for 3 months lost significantly more weight compared to those who took a placebo (an average loss of 6.5 lbs. vs. 2 lbs., respectively) (Grube, Obesity 2014). During a 5 ½ month follow-up period after the initial study, 36 of 49 participants who chose to continue to taking the same daily dose of extract without dietary restrictions maintained their weight, but did not lose more weight. The researchers noted that adverse events reported during the study were not severe, serious, nor related to the use of the extract.

In the U.S., Phase 2 makes the following claims (which the FDA has not objected to):

"May assist in weight control when used in conjunction with a sensible diet and exercise program,"

"May reduce the enzymatic digestion of dietary starches."

Canada allows the following claims for Phase 2 Carb Controller:

"At 6 capsules (3000 mg) per day: Assists in weight management when used with a program of reduced intake of dietary calories and increased physical activity."

"At 4-6 capsules (2000-3000 mg) per day: Provides support for healthy glucose metabolism following a carbohydrate rich meal."

The European Food Safety Authority (EFSA) concluded there was insufficient evidence "to establish a cause and effect relationship between the consumption of the standardized aqueous extract from white kidney bean (Phaseolus vulgaris L.) and reduction of body weight." (EFSA 2014).

Safety and Side-Effects:
White kidney bean extracts have been shown to be safe in short-term studies - the most common side effects being mild gastrointestinal symptoms such as gas and bloating, which tends to occur early on. Phase 2 is FDA GRAS (Generally Recognized As Safe). However, people who are diabetic, or who have kidney or liver disease should consult their physician before using. It should not be taken by women who are pregnant or breastfeeding (Health Canada 2013).

Dosage:
In clinical studies, Phase 2 has been taken in doses of up to 3,000 mg per day, typically in divided doses before meals, for up to 8 months for weight and/or fat loss or weight maintenance. A single dose of 2,000 to 3,000 mg taken with a meal may lessen increases in blood sugar after the meal. Dosage should not exceed 10 grams per day.

The bottom line:
Taking white kidney bean extract before meals may help fat loss (particularly if you eat a high starch diet) and, if combined with a sensible diet and exercise, with modest weight loss. Other than some initial gassiness, it is likely to be safe. Long-term efficacy and safety, however, have not been evaluated.
You can find information about other popular weight loss ingredients in ConsumerLab.com's Weight Loss Supplement Review, Garcinia Cambogia Supplements Review, Green Coffee Bean Extract Supplements Review, CLA Supplements Review, and Green Tea Supplements Review.
Join today to unlock all member benefits including full access to all CL Answers and over 1,400 reviews.
Join Now
Already a member? Sign In Here.
Join now at www.consumerlab.com/join/