/ Does yacon syrup decrease appetite or help with weight loss? How do I find a quality brand?
Our Members Asked:
Does yacon syrup decrease appetite or help with weight loss? How do I find a quality brand?
---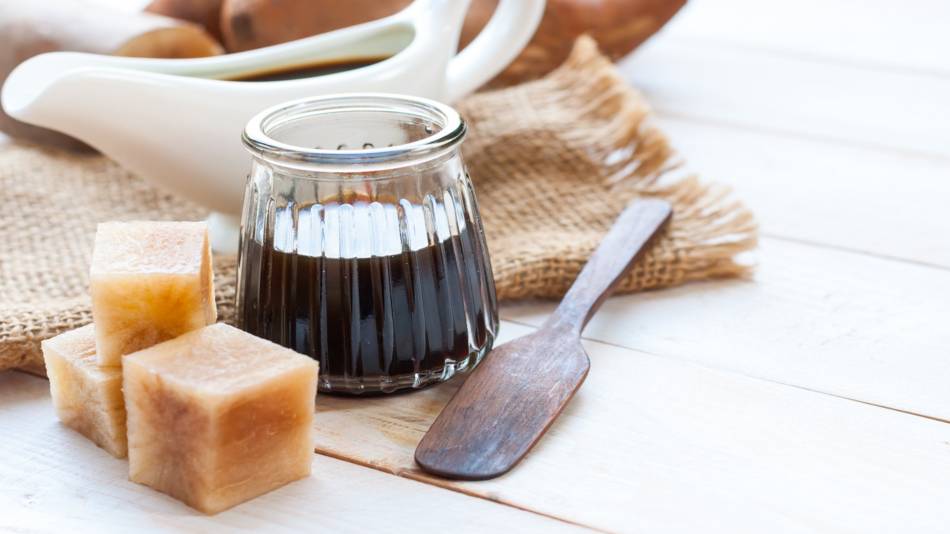 Answer:
Although it is promoted for weight loss and alternative sweetener, the evidence is mixed as to whether yacon syrup actually has a weight control effect on people. This syrup is made from the tuberous roots of the yacon plant (Smallanthus sonchifolius), which is high in a type of prebiotic soluble fiber called fructooligosaccharides, or FOS (Lachman, Plant Soil Environ 2003).

Interest in yacon syrup has largely been based on animal studies and a few very small clinical trials (Campos, Food Chem 2012; Oliveira, Food Chem Toxicol 2013; Scheid, Euro J Nutr 2014; Genta, Clin Nutr 2009).

Weight loss

In one study, obese, pre-menopausal women with slightly elevated cholesterol who received about 10 grams of FOS from yacon syrup (about 2 to 3 teaspoonfuls of syrup) per day for 4 months had significant reductions in body weight, waist circumference and body mass index compared women taking a placebo, who had a slight increase in weight (Genta, Clin Nutr 2009). Both groups ate a low-calorie diet and were instructed to walk for 45 minutes twice per week. On average, the women taking yacon lost 33 pounds during the 4-month study. There was no effect on fasting blood sugar levels, but fasting serum insulin levels and LDL cholesterol levels were decreased.

On the other hand, a study in Brazil among 40 normal weight and obese women (average age 26) found that 40 grams of yacon syrup (containing 14 grams of FOS) consumed with a breakfast high in fat and carbohydrates did not decrease levels of ghrelin or GLP-1 (hormones that help regulate appetite after eating) nor decrease hunger or desire to eat up to three hours after the meal, compared to placebo (Adriano, Food Res Int 2020).

What to look for when choosing yacon syrup

It is not possible to reliably determine the authenticity of yacon syrup products at this time as its chemical profile is not clearly defined and no official reference standard exists. However, if you are interested in trying yacon syrup for weight loss, look for a product that lists the amount of FOS (sometimes referred to as FOS sugars) in the nutrition profile — you want to get about 10 grams of FOS daily.

Yacon root syrup is sold as a food, while concentrates and extracts are sold as dietary supplements in the form of liquids, powders, tablets and capsules. Be aware that products labeled simply as "yacon root powder" with no listed FOS content may contain far less FOS than an extract or concentrate.

Yacon syrup side effects

Like other ingredients with high fiber content, taking large amounts of yacon syrup or root powder can cause gastrointestinal discomfort, gas and bloating. In the clinical weight loss study mentioned above, a daily dose of about 10 grams did not cause side-effects, but when the dose was doubled, women experienced significant diarrhea, gas and nausea. Clinical studies are needed to determine the safety of long term consumption and/or supplementation of yacon syrup and yacon root powder.

The bottom line:

It is not clear that yacon root powder will aid in weight loss and there is no reliable way to evaluate the quality of yacon products at this time.

If you decide to try yacon, be sure to choose a syrup or supplement that lists the FOS content on the label. About 10 grams per day of FOS is what was used in one successful weight loss study. Avoid taking more than this amount in order to help avoid adverse gastrointestinal effects.
Join today to unlock all member benefits including full access to all CL Answers and over 1,400 reviews.
Join Now
Already a member? Sign In Here.
Join now at www.consumerlab.com/join/