/ Is it safe to consume fish oil as a long-term food supplement?
Our Members Asked:
Is it safe to consume fish oil as a long-term food supplement?
---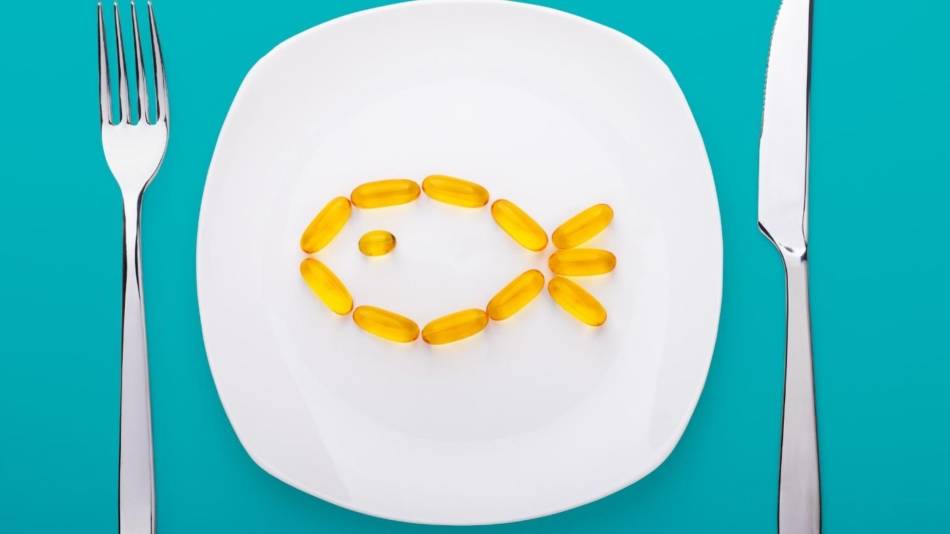 Answer:
Long-term use of fish oil is safe as long as the daily dose is not too high and the fish oil is not contaminated. In fact, long-term daily use of fish oil is safer than eating fish each day due to much higher amounts of mercury in many types of fish. In contrast, there is essentially no mercury in fish oil, as it binds to proteins and not oils. PCBs, however, can be found in fish oil as well as fish meat.
The concern with too much fish oil is the potential for suppression of the immune system, which may occur at daily doses above 2,000 mg of EPA and DHA. Be aware that fish oil may also have a blood thinning effect and may lower blood pressure.
Keep in mind that you may be better off eating fish twice a week than taking fish oil, as there is more evidence of cardiovascular benefit from eating fish than from taking fish oil. If you already eat fish twice a week, taking a fish oil supplement may offer no additional benefit, unless you are trying to reduce elevated levels of triglycerides with high-dose fish oil.
Of course, if you don't eat fish twice a week, you should consider supplementing with fish oil, as the omega-3 fatty acids in fish oil may help with inflammatory diseases, eye disease, mental health disorders, and even the prevention of some types of cancer.

For more information, as well as our tests of many popular fish oil supplements, see the Fish Oil Supplements Review >&gt
Join today to unlock all member benefits including full access to all CL Answers and over 1,300 reviews.
Join Now
Already a member? Sign In Here.
Join now at www.consumerlab.com/join/
15

Comments