/ What is C15:0 fatty acid (found in fatty15), and does it have health benefits?
Our Members Asked:
What is C15:0 fatty acid (found in fatty15), and does it have health benefits?
---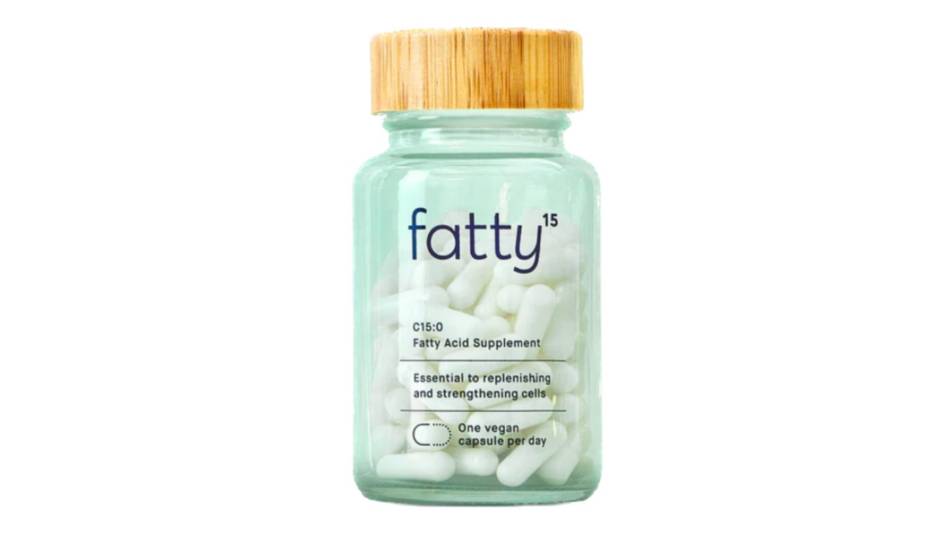 Answer:
C15:0 fatty acid, also called pentadecanoic acid and found in the supplement fatty15, is a saturated fatty acid naturally present in very small amounts in dairy fat, ruminant meats (e.g., beef, bison, and lamb), and some fish and plants (Venn-Watson, PLoS One 2022). C15:0 fatty acid in fatty15 is promoted for "healthier hair & skin, balanced metabolism, and deeper sleep," as well as "slowing the aging process."
Sign in as a member to learn if clinical research supports the use of C15:0 fatty acid supplementation for any condition, including fatty liver disease, and if supplementing with this ingredient is worth the cost.
In addition the results of its expert testing, ConsumerLab uses only high-quality, evidence based, information sources. These sources include peer-reviewed studies and information from agencies such as the FDA and USDA, and the National Academy of Medicine. On evolving topics, studies from pre-print journals may be sourced. All of our content is reviewed by medical doctors and doctoral-level experts in pharmacology, toxicology, and chemistry. We continually update and medically review our information to keep our content trustworthy, accurate, and reliable. The following sources are referenced in this article:
Join today to unlock all member benefits including full access to all CL Answers and over 1,400 reviews.
Join Now
Already a member? Sign In Here.
Join now at www.consumerlab.com/join/