/ What is desiccated beef liver? What is it used for, and is it safe?
Our Members Asked:
What is desiccated beef liver? What is it used for, and is it safe?
---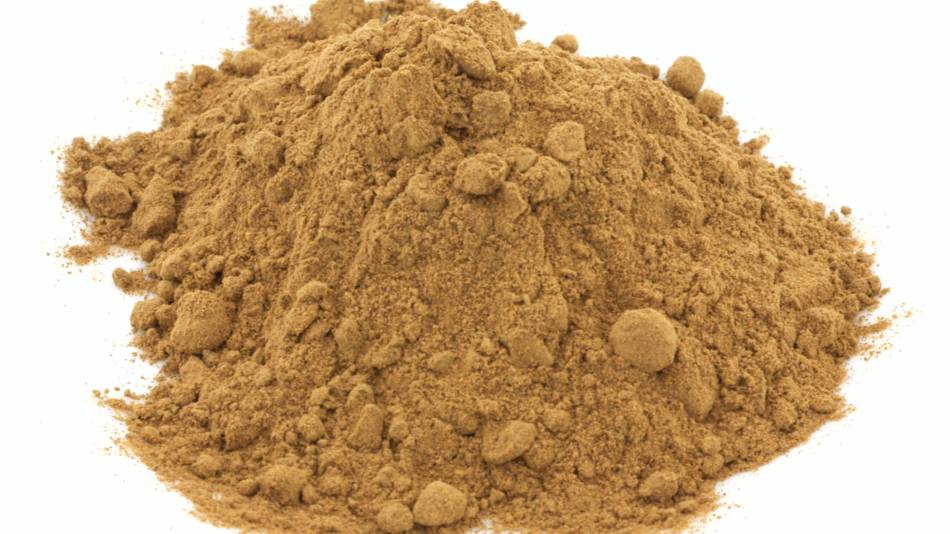 Answer:
What is desiccated beef liver?
Desiccated beef liver supplements contain beef liver that has been dried and ground into powder. The supplements provide the micronutrients found in fresh liver in a more concentrated form that, for some people, may be more palatable (Duizer, J Food Sci 2017). However, the nutrient content of desiccated beef liver supplements varies from product to product.

Note that desiccated beef liver is not the same as beef liver extract, which had been used prior to the discovery of vitamin B-12 to treat a type of anemia caused by a lack of that vitamin (Girdwood, Edinb Med J 1950; Blackburn, Br Med J 1952).

Nutrients in desiccated beef liver
Defatted beef liver
Desiccated beef liver supplements that are described as being "defatted" provide significant amounts of vitamin B-12 and protein without the fat normally found liver. Some also provide a moderate amount of iron. For instance, Desiccated Liver by Solgar provides 2 grams of protein, 100 mcg (4167% Daily Value [DV]) of vitamin B-12, and 2 mg (11% DV) of iron per 3 tablets providing a total of 2,160 mg of dried beef liver). Beef Liver by Nature's Life provides 18 mcg (750% DV) of vitamin B-12 and 3 grams of protein per 6 capsules providing a total of 3,200 mg of dried beef liver, but the amount of iron is not listed.

It should be noted that, although these supplements provide vitamin B-12 in doses much higher than the DV, it is unlikely to be a safety concern for most people, as doses of vitamin B-12 as high as 2,000 mcg daily have been safely used in clinical research (Wang, Cochrane Database Syst Rev 2018). In fact, you cannot actively absorb more than about 1.5 mcg of vitamin B-12 from supplements or foods at a time (i.e., in any 4 to 6 hour period) (Institute of Medicine (US) Food and Nutrition Board 1998), and only about 1% of the remaining B-12 will be passively absorbed. However, excessive intake of vitamin B-12 might be unsafe in certain populations. See the safety section below for more information.

Non-defatted beef liver
Some forms of desiccated beef liver are described as "non-defatted," meaning they have not had the fat removed. These forms not only provide vitamin B-12 and protein but include fat-soluble vitamins, particularly vitamin A. For instance, a 6-capsule serving (3,000 mg of dried liver) of Grassfed Beef Liver by Ancestral Supplements provides 1 gram of fat, 2.1 grams of protein, 14 mcg (583% DV) of vitamin B-12, 5,099 IU of vitamin A (1,391 mcg [155% DV] retinol activity equivalents [RAEs], and 2.2 mg (12% DV) of heme iron. It also provides significant amounts of other B vitamins: 0.3 mg (18% DV) of vitamin B-6, 0.8 mg (62% DV) of riboflavin, 3.7 mg (23% DV) of niacin, 81.2 mcg (20.3% DV) of folate, and 2.0 mg (40% DV) of pantothenic acid, as well as 120 mg of choline (22% DV). It contains very small amounts of the following: 0.4 mg (<1% DV) of vitamin C, 4.5 IU (<1% DV) of vitamin D, 0.1 mg (<1% DV) of vitamin E (as alpha-tocopherol), 0.9 mcg (<1% DV) of vitamin K, 0.1 mg (6.7%) of thiamin, 2.7 mg (300% DV) of copper, and other minerals. Beef Liver by Vital Protein provides the same vitamins and minerals, albeit in slightly different amounts.

Are desiccated beef liver supplements safe?
Desiccated beef liver is generally safe in moderation. Be aware of the high amount of vitamin A in non-defatted products, as you should not exceed the Tolerable Upper Intake Levels of 600 mcg (2,000 IU) for children 1 to 3 years old, 900 mcg (3,000 IU) for those 4 to 8, 1,700 mcg (5,666 IU) for those under 9 to 13, 2,800 mcg (9,333 IU) for those 14 to 18, and 3,000 mcg (10,000 IU) for adults. To minimize the risk of birth defects such as cleft palate, heart defects, and hydrocephalus, the March of Dimes recommends that a pregnant woman should not supplement with more than 1,500 mcg (5,000 IU) of vitamin A. These limits relate to your total daily intake of vitamin A, not just from desiccated beef liver. See our Vitamin A Supplements Review for more details.

Although there is no established upper limit for vitamin B-12, be aware that high intakes (typically 500 mcg or more per day) have been associated with outbreaks of acne and rosacea and increased risks of heart attack, stroke and death in people with type 1 or type 2 diabetes who had advanced kidney disease. See our B Vitamins and Complexes Review for more details.

Desiccated beef liver may have a fishy odor, which may not be palatable for some people (Duizer, J Food Sci 2017).

Some desiccated beef liver contains high amounts of copper. Excessive intake of this mineral may cause nausea and other gastrointestinal symptoms, liver damage, and mental decline in some people. See our Multivitamin and Multimineral Supplements Review for more details about copper.

Be aware that 49 beef liver supplements purchased between June and August 2019 from online retailers in the U.S. showed that 59% did not comply with U.S. labeling regulations. Nineteen lacked a domestic mailing address or phone number and fifteen did not properly list RDA or Daily Value information. (Brand names of products were not published in the study.) (Silva, J Diet Suppl 2020).

How much does desiccated beef liver cost?
Desiccated beef liver supplements cost about $21 to $47 for a 30-day supply of tablets or capsules providing about 2,000 to 3,000 mg of dried beef liver per day (about 70 cents to $1.57 per daily dose). A 3,000 mg serving of non-defatted desiccated beef liver is equivalent to about 1 oz of fresh liver, which would be slightly less expensive (about 53 to 78 cents per 1 oz serving of grass-fed beef liver).

The bottom line on desiccated beef liver:
Although desiccated beef liver can provide vitamin B-12 and, in non-defatted products, other B vitamins and vitamin A, most people are not deficient in vitamin A, and it is easier and less expensive to supplement with B vitamins from a B-complex, which ConsumerLab has found can cost as little as 2 cents for a high-quality product. The 2 grams or so of protein in daily serving of desiccated beef liver is minimal, and there are many good protein powders that can provide that amount of protein for 10 cents or less. Although safe if used in moderation, it is hard to see why one would choose to supplement with desiccated beef liver considering the alternatives.
Join today to unlock all member benefits including full access to all CL Answers and over 1,400 reviews.
Join Now
Already a member? Sign In Here.
Join now at www.consumerlab.com/join/