/ Do hair loss supplements, such as Viviscal, Hair La Vie, and Nutrafol, or topical essential oils work?
Our Members Asked:
Do hair loss supplements, such as Viviscal, Hair La Vie, and Nutrafol, or topical essential oils work?
---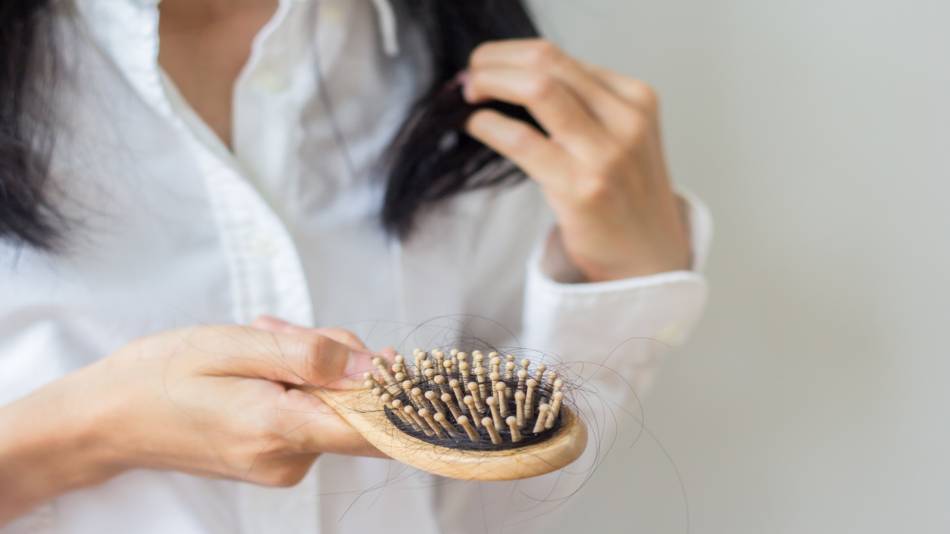 Answer:
Deficiencies in nutrients such as iron, zinc, biotin, riboflavin, vitamin D and protein can cause hair loss. Supplementing to offset these deficiencies may reverse this hair loss. However, supplementing with these nutrients is unlikely to benefit people who already get adequate amounts.
Certain supplements — such as DHEA, selenium, St. John's wort, and vitamin A — as well as many drugs (including some blood pressure medications) can also cause hair loss. In some cases, discontinuing use of these agents can reverse hair loss.
Many supplement ingredients including saw palmetto, beta-sitosterol, black seed oil, pumpkin seed oil, amla (Emblica officinalis), wheat polar-lipid complex (Ceramosides), black currant seed oil, and topical melatonin, as well as topical essential oils and caffeine are promoted for hair regrowth but have shown only modest benefits, at best, and the quality of the evidence is generally weak.
Similarly, there is little to no evidence to support the benefit of "hair formula" supplements, such as Forti5, Hair La Vie Clinical Formula, Lambdapil, Nourkrin, Nutrafol, and Viviscal (which includes marine protein) products, as well as hair loss shampoos such as Pura d'or Hair Thinning Therapy Shampoo or Nioxin shampoos.
There is preliminary evidence taking a low dose of the drug minoxidil orally (as opposed to its approved, topical use, as in Rogaine) or dutasteride (which is used for treating benign prostatic hyperplasia) may help regrow thinning hair and may work better than low-dose finasteride (Propecia, which is approved for treating male-pattern baldness), although there are possible side effects with these drugs.
Sign in as a member to learn more, including our assessments of the following supplement formulas and shampoos promoted for hair growth:
Armra Colostrum Immune Revival
Forti5
Hair La Vie Clinical Formula
Lambdapil Hair Density Capsules
Nioxin
Nourkrin
Nutrafol
Pura d'or Hair Thinning Therapy Shampoo
Viviscal
In addition the results of its expert testing, ConsumerLab uses only high-quality, evidence based, information sources. These sources include peer-reviewed studies and information from agencies such as the FDA and USDA, and the National Academy of Medicine. On evolving topics, studies from pre-print journals may be sourced. All of our content is reviewed by medical doctors and doctoral-level experts in pharmacology, toxicology, and chemistry. We continually update and medically review our information to keep our content trustworthy, accurate, and reliable. The following sources are referenced in this article:
Join today to unlock all member benefits including full access to all CL Answers and over 1,400 reviews.
Join Now
Already a member? Sign In Here.
Join now at www.consumerlab.com/join/