/ How do I choose the best magnesium supplement?
Our Members Asked:
How do I choose the best magnesium supplement?
---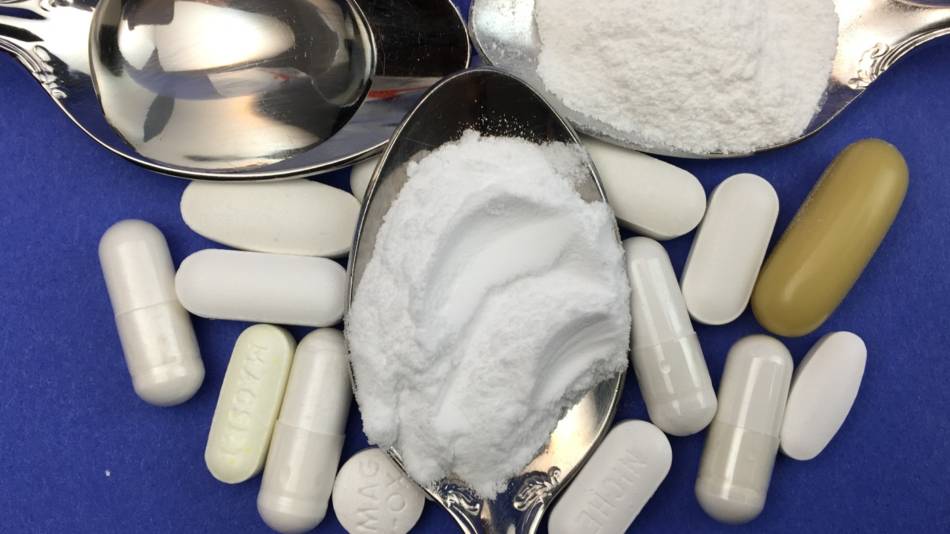 Answer:
Choosing a magnesium supplement can be tricky due to the many different forms of magnesium (e.g., magnesium aspartate, bicarbonate, carbonate, chloride, citrate, gluconate, hydroxide, lactate, malate, orotate, oxide, taurate, threonate, and trisilicate) and wide range in suggested serving sizes (from less than 50 mg to over 1,000 mg). Making matters worse, in our tests and comparisons of magnesium supplements, we've found that you can spend nearly 42 cents to get the same amount of magnesium that you can get for just 3 cents. If you are a CL member, you can check out our latest Review and Top Pick. But here is some of the good general advice found in our Review:

First, choose a form of magnesium that matches the reason you're taking it. Some forms, such as magnesium citrate and magnesium chloride, are absorbed better than others -- and magnesium chloride is less likely to cause diarrhea and other side effects. Other forms may be best suited for use as laxatives, or for reducing the frequency and severity of migraines. Some forms, such as magnesium orotate, are much more expensive than others without added benefit. Also be aware that one popular form of magnesium has been shown, as a tablet, to absorb so much water from the air that it can ruin itself and other supplements around it (see Choosing the right form of magnesium and Storage for details).

Second, it's important to choose a magnesium supplement that provides the right dose of magnesium to suit your needs and does not exceed the Tolerable Upper Intake Level for magnesium and cause adverse side effects (see Dosing and how to take).

When looking at a label, be sure it lists the amount of actual magnesium (or "elemental" magnesium) per dosage unit. We've occasionally come across magnesium and other mineral supplements that are incorrectly labeled -- leading you to think you are getting more magnesium than you really are (see What to Consider When Buying for an example of such a label). Our tests have also revealed supplements that simply contain less magnesium than claimed, are contaminated with lead, or are tablets that fail to properly disintegrate -- suggesting that they may not fully deliver their ingredients.

Although magnesium is often sold in combination with calcium, it may be best to take these minerals separately when taking high doses, as they can compete for absorption.

Also, keep in mind that magnesium supplements should be used with caution by people with certain medical conditions (see Concerns and Cautions).

See our most current Magnesium Supplements Review, and check out our Top Pick for highest quality and value.
Join today to unlock all member benefits including full access to all CL Answers and over 1,400 reviews.
Join Now
Already a member? Sign In Here.
Join now at www.consumerlab.com/join/