/ Do Sugar Bear Hair Vitamins make hair shine, nails stronger, and help both to grow? They taste good but are super expensive.
Our Members Asked:
Do Sugar Bear Hair Vitamins make hair shine, nails stronger, and help both to grow? They taste good but are super expensive.
---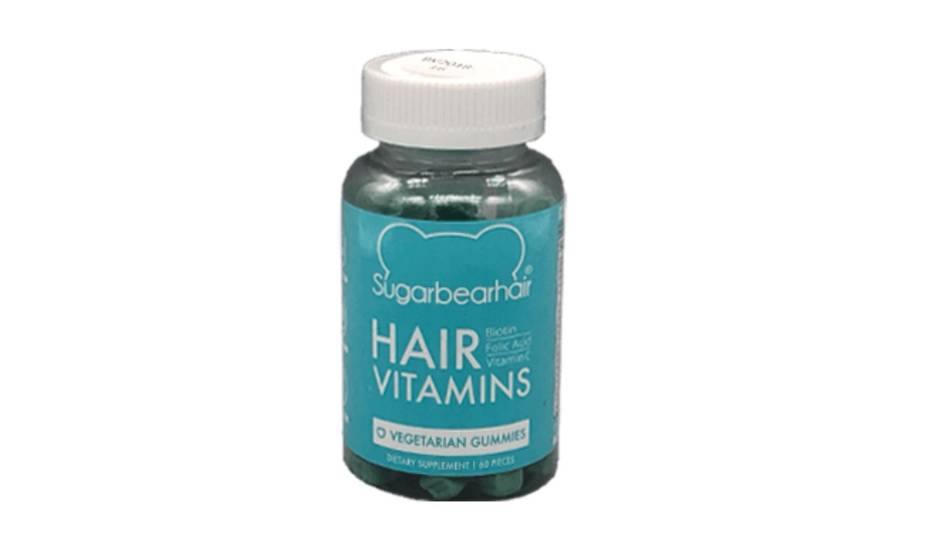 Answer:
These gummy supplements, labeled as "SugarBearHair Hair Vitamins" were launched in 2016, are extensively promoted, and appear to have become popular, particularly on college and high school campuses. The website that promotes them claims that "The majority of our customers found their nails and skin quality improved over time while taking SugarBearHair." However, there doesn't appear to be any published study showing that the specific formula in SugarBearHair improves hair or nails.

The dominant ingredient in SugarBearHair is biotin. The daily requirement for biotin (vitamin B7) is just 30 mcg (micrograms) for adults and 25 mcg for 14 to 18 year-olds, and nearly everyone gets this and more from the foods they regularly eat (see the Biotin section of the B Vitamins Review). A daily serving (2 gummies) of SugarBearHair is listed as providing 5,000 mcg of biotin -- 167 times the adult daily requirement. The apparent rational for this mega dose is a small study (by a pharmaceutical company) published in 1990 that showed a 25% increase in nail thickness and a reduced tendency for split nails when 2,500 mcg of biotin was taken twice daily for 6 to 9 months, and another study suggested that biotin deficiency may be common among women complaining of hair loss. However, there are no studies to suggest that biotin supplementation improves hair growth or texture in people who are not deficient in biotin.

On Amazon.com, the current price for SugarBearHair Hair Vitamin is about $30 for a bottle of 60 gummies — or about 50 cents per gummy, so $1 per day for 2 gummies, which is very expensive based on its ingredients. If you want to get 2,500 mcg of biotin, you can get it for much less from other supplements on the market. For example, in our B Vitamin Supplements Review we've tested and Approved hair, skin, and nails formulas that provide the same 2,500 mcg of biotin but cost just 10 to 13 cents per pill.

SugarBearHair appears to be safe based its listed ingredients: None of the ingredients exceed Tolerable Upper Intake Levels. The gummies include moderate amounts of vitamins A, B5, B6, B12, C and D, E and relatively small amounts of iodine, choline, and inositol. However, when we tested SugarBearHair gummies in the lab, we found that they contained more than 160% of the listed amounts of certain vitamins and, therefore, was Not Approved for quality. Also, don't expect these gummies to provide all the vitamins and minerals that are found in a multivitamin/multimineral -- it does not contain any iron (important to women prone to iron deficiency) or calcium (to support bone growth, particularly in young women). If you need these, there are many good multivitamins that provide all the essential vitamins and minerals and cost as little as 7 cents per day. One of these, plus a biotin supplement, would provide everything in SugarBearHair and more at roughly half the price.

Be aware that high doses of biotin can interfere with certain medications and laboratory tests, including tests used to diagnose thyroid disease and heart attacks, so be sure to tell your doctor if you are taking biotin.

The bottom line on SugarBearHair Hair Vitamins:

SugarBearHair Hair vitamins are not likely to help you unless you have a vitamin deficiency. If you do a have deficiency, other supplements are available that are much less expensive. Also, be aware that these vitamins don't provide minerals such as iron or calcium, which would be found in a multivitamin/multimineral supplement. If you take SugarBearHair Hair vitamins, tell your doctor that you are taking high-dose biotin, as it may affect results of blood tests.
Join today to unlock all member benefits including full access to all CL Answers and over 1,400 reviews.
Join Now
Already a member? Sign In Here.
Join now at www.consumerlab.com/join/