/ How much magnesium from supplements is too much?
Our Members Asked:
How much magnesium from supplements is too much?
---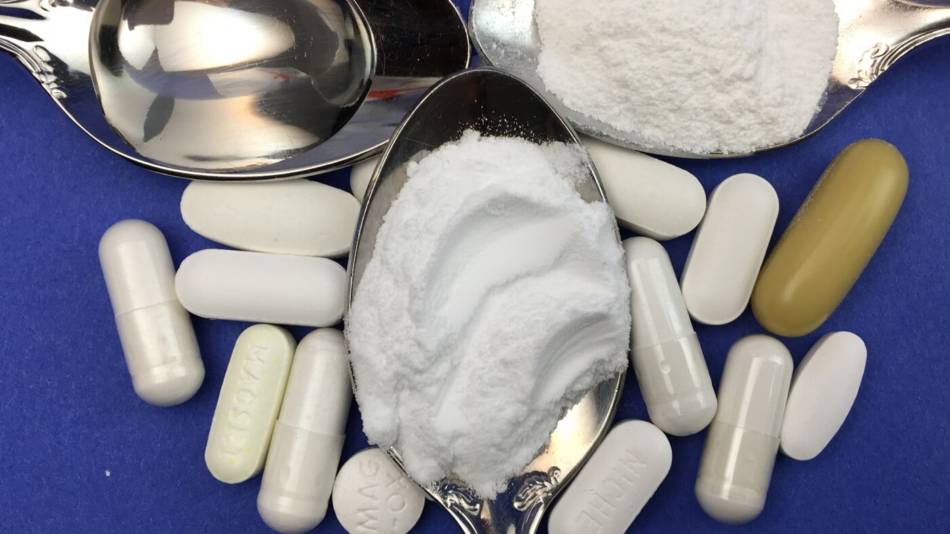 Answer:
Even at moderate doses, magnesium from supplements can cause
side effects
such as stomach upset, nausea, vomiting and diarrhea. This does not happen with magnesium obtained naturally from foods. Although the daily requirement for magnesium from the total diet ranges from 310 mg to 400 mg (depending on age and gender), you should get no more than 350 mg from a supplement to avoid side effects.
If you are not taking magnesium specifically for its laxative effect, there are
forms which are less likely to cause diarrhea
. Be aware that magnesium-containing supplements and laxatives can
interact with certain medications
.
Know that slightly high blood levels of magnesium have been associated with
cardiovascular risks
, and
very high
blood levels of magnesium, known as
hypermagnesemia
, can cause more serious symptoms such as low blood pressure and slowed breathing, and can be fatal. Although uncommon, hypermagnesemia can occur with
excessive intake of magnesium-containing laxatives or supplements
, and has also been reported in people ingesting or gargling with large quantities of
Epsom salt
(magnesium sulfate). Magnesium supplements can be dangerous in people with
kidney disease
and should only be used with physician supervision.
A
healthy diet
can provide the
recommended daily intake
of magnesium. But if you are not getting this amount from your diet, it may be beneficial to take a supplement that will provide, for example, 200 mg to safely get you to that level. See our
Magnesium Supplements Review
for more information about getting magnesium from foods and supplements, safety and side effects, and our
Top Picks
among products.
Join today to unlock all member benefits including full access to all CL Answers and over 1,300 reviews.
Join Now
Already a member? Sign In Here.
Join now at www.consumerlab.com/join/
Comments