/ Does a USDA Organic seal guarantee that a supplement or natural product has been tested for toxic heavy metals such as lead, cadmium or arsenic?
Our Members Asked:
Does a USDA Organic seal guarantee that a supplement or natural product has been tested for toxic heavy metals such as lead, cadmium or arsenic?
---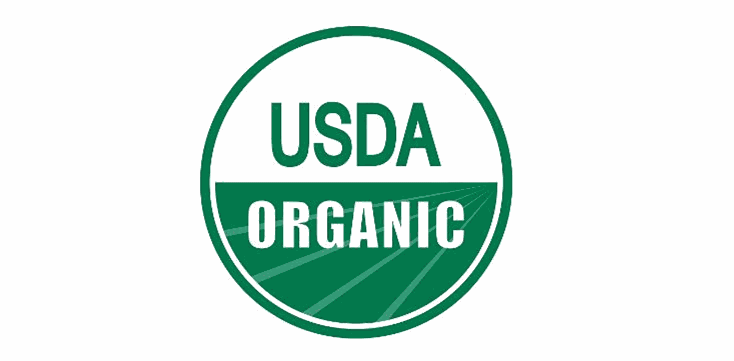 Answer:
No, testing of ingredients and finished products for contamination with heavy metals such as lead, cadmium and arsenic is not currently required for products to qualify for use of the USDA Organic seal or organic labeling.
However, the USDA does maintain a list of substances that are prohibited (as well as those that are permitted) for use during organic production, which includes certain heavy metals (including arsenic and lead salts). In addition, organic growers must show documentation that they've adhered to this list. In order to be certified organic, produce must have been grown in soil to which none of the prohibited substances has been applied for three years prior to harvest. However, it should be noted that lead can persist in soil for much longer than three years, declining only modestly over a decade or more in some regions (Mielke, PNAS 2019). This is likely why it has not been uncommon for ConsumerLab.com to find relatively high levels of lead in some organic products, as discussed below.
In addition, USDA certified farms and businesses are inspected on an annual basis. According to a USDA spokesperson contacted by ConsumerLab, this inspection includes a review of the farmer's organic system, and certifiers can "use a combination of random and risk-based targeted testing, which may include testing of water, soil, seeds, and plant tissue, as well as testing of soil specifically for heavy metals." Certifiers may also test for residues of prohibited substances, pesticides, solvents, GMOs (genetically modified organisms), antibiotics and pathogenic organisms. Be aware that products may contain a small percentage of prohibited pesticides residue (up to 5% of the EPA tolerance level or Maximum Residue Limit (MRL) and still be permitted to be certified organic if it's determined that the presence of these substances was unavoidable and unintentional, and not due to purposeful use during production, according to USDA's National Organic Program (NOP) regulations.
USDA Organic labeling categories
Foods as well as dietary supplements (including vitamins, minerals, and herbal products) may bear the USDA Organic seal if they are derived from organically produced plants or animals and meet all NOP requirements for their respective category (see below), including adhering to the list of permitted and prohibited substances. When looking for the USDA Organic seal or organic labeling on a food or supplement package, be aware that there are four different organic categories permitted:
"100 Percent Organic" products containing 100% organic ingredients (i.e., only organic ingredients)
"Organic" products containing at least 95% organic ingredients
"Made with Organic" containing at least 70% organically produced ingredients, and
For products with less than 70% organic contents, specific organic ingredient listings are permitted.
[Note: The USDA excludes water and salt from being permitted to be labeled as organic, as they are considered "natural products," and therefore, any organic claims on such products would be a "red flag." (Also see our article about red flags to watch out for when buying vitamins and supplements).]
Supplements and foods most likely to be contaminated with heavy metals
ConsumerLab testing over the years has found some organic products to be more likely to be contaminated with heavy metals. For example, our tests of dark chocolate and cocoa products found that those labeled as organic tended to be more contaminated with cadmium than non-organic cocoa products, possibly due to levels in soil in the countries in which the cocoa beans were grown. Our tests of greens and whole foods powders and supplements revealed two products were contaminated with lead, one of which was labeled as organic, and one which was not.
In general, supplements and foods such as whole turmeric root powder, ashwagandha root powder, Echinacea, kelp, and green tea leaves all have the potential to be contaminated with lead as well as other toxic metals such as cadmium and arsenic, and may be more likely to be contaminated than supplements made from plant extracts, as the extraction process helps to remove contaminants. Because animals and fish can ingest and absorb heavy metals from their environment, products such as bone broth and canned tuna and salmon can also be contaminated with lead or other heavy metals. (See our article about which dietary supplements and health foods contain high levels of lead for more information.)
Ultimately, the only way to know for certain whether a product is contaminated with heavy metals is if it has been tested by an independent, third-party such as ConsumerLab. You can find the results of our testing for contamination with heavy metals for individual products for which contamination is a concern in the Results tables within each our Product Reviews, which also includes the full list of ingredients for each product tested, and designates any product labeled as organic in the Notable Features column. To know which types of supplements ConsumerLab tests for heavy metals, see how each category is evaluated.
Join today to unlock all member benefits including full access to all CL Answers and over 1,400 reviews.
Join Now
Already a member? Sign In Here.
Join now at www.consumerlab.com/join/