/ How does Athletic Greens' AG1 compare to multivitamins and Greens powders? Is AG1 worth it?
Our Members Asked:
How does Athletic Greens' AG1 compare to multivitamins and Greens powders? Is AG1 worth it?
---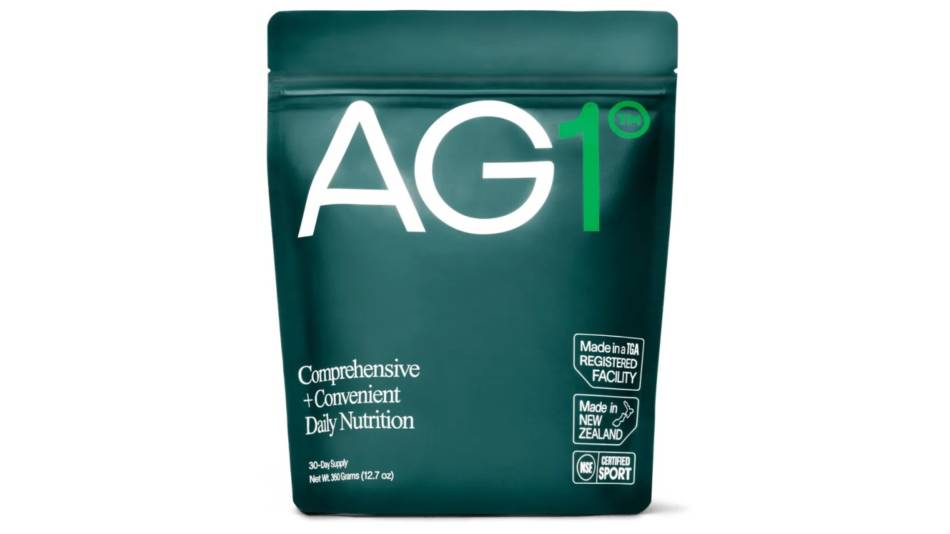 Answer:
[UPDATE (1/2/23): We purchased and tested Athletic Greens AG1, looking for contamination with lead and other heavy metals, bacteria, and pesticides. See our findings, and learn how these compare to similar products, in our Fruits, Veggies, and Other Greens Supplements Review.]
AG1, a "greens" powder from Athletic Greens, provides 75 vitamins, minerals and nutrients. While some of these will help fill nutrients gaps for certain people, some are provided in excess of Daily Values (i.e., daily requirements) such as vitamin C (at 467% of the DV) and biotin (1,100% of the DV) and may not be needed by most people in the U.S. At the same time, it provides only small amounts (10% of the DV or less) of important macrominerals such as calcium, magnesium, and potassium.
AG1 also includes various proprietary "complexes" with ingredients that have shown health benefits in clinical research, but the complexes themselves do not appear to have been clinically studied (and AG1, itself, does not appear to have been studied). Also, the amounts of the ingredients in the complexes are not disclosed, so it is not possible to know if they are effective amounts.
For example, its "Superfood Complex" (7,388 mg per serving) is touted as "supporting the microbiome and key bodily systems." The complex includes the prebiotic inulin, which may help promote the growth of bacteria in the gut, spirulina and chlorella, which may help lower cholesterol and control blood sugar, cocoa, which may improve blood flow, blood pressure, cholesterol levels, and other health measures, as well as many other ingredients, but it is unclear if the amounts of these ingredients in the complex are likely to be beneficial. In addition, its "Plant Extracts and Antioxidants Complex" (2,732 mg per serving) is touted as being able to "provide you with additional support you won't receive from vitamins" and to "help you adapt to stress." While some of the ingredients in the complex — such as Rhodiola, ashwagandha, eleuthero, and others — are considered to be adaptogens, evidence supporting the use of these ingredients for conditions such as stress or mental fatigue is generally weak. Furthermore, it is again unclear if the complex contains amounts of these ingredients that might to have clinical benefit.
AG1 is expensive relative to other supplements. ConsumerLab has found that you can get a good multivitamin, providing 100% of the Daily Value of most vitamins and minerals for as little as 3 cents per day. AG1 costs approximately $3 per day — or 100 times as much. Even if compared to other "greens" or "whole foods" powders, AG1 costs about 50% to 200% more than products ConsumerLab has tested and given top ratings.
The amounts of vitamins and minerals listed do not exceed tolerable upper intake levels (despite often being higher than required in some cases). Nevertheless, be aware that high doses of biotin can interfere with laboratory test results, including thyroid tests. In addition, high doses of vitamin C can increase the risk of kidney stones in at-risk individuals. Consequently, it may be wise for men and anyone at risk for or with a history of kidney stone to avoid taking more than 250 mg of vitamin C per day. Also be aware that the ingredients in AG1 such as spirulina can cause allergic reaction in some people.
Based on our review of AG1, if you are looking for specific active ingredients in AG1, it may be wiser and less costly to consider getting them from supplements in which the amounts are listed, so that you get exactly what you want and expect.
Join today to unlock all member benefits including full access to all CL Answers and over 1,400 reviews.
Join Now
Already a member? Sign In Here.
Join now at www.consumerlab.com/join/