/ What's the best protein to keep and gain muscle when you're older?
Our Members Asked:
What's the best protein to keep and gain muscle when you're older?
---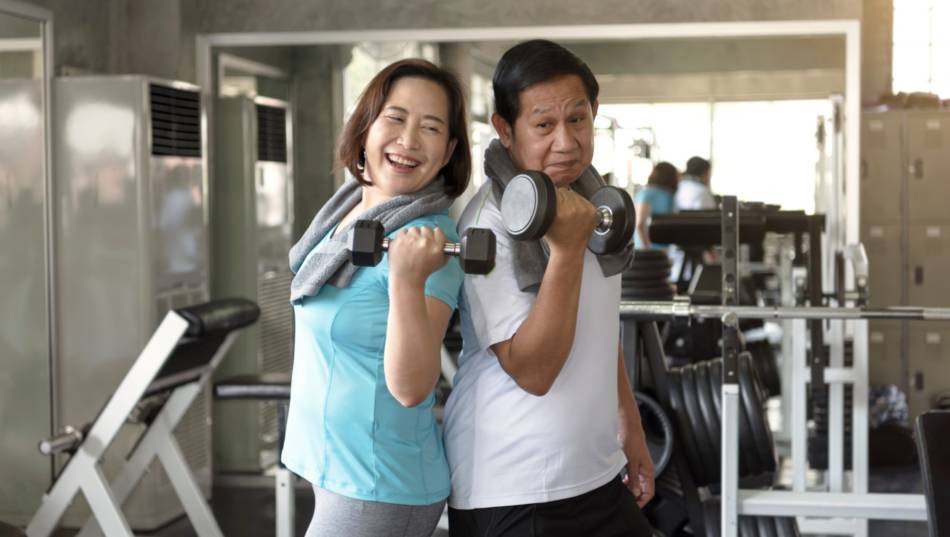 Answer:
As we age, we tend to lose muscle, but this can be reversed by a combination of resistance exercise and proper intake of protein — which is more than many older people consume. On their own, neither of these approaches will help — so don't just eat more protein, for example.

All meats provide complete protein, providing all the amino acids needed for making muscle and in good balance, although some, such as fish, are more healthful than others, such as red meat, due to the type of fat they contain. Plant-based foods can also provide protein and build muscle, although, individually, they may not provide the optimal ratio of amino acids.

Protein powders and protein drinks and shakes can also be good sources of protein. In general, whey protein is a great all-around protein for building and maintaining muscle and it contains all the essential amino acids. Be aware that it's made from milk, so it will naturally contain small amounts of fat, cholesterol and lactose. You can lower the amounts of these substances by choosing a whey isolate, which essentially isolates the whey protein from these other components. Whey and whey isolates taste somewhat like powdered milk. If you have trouble digesting protein or want to absorb it quicker, you can choose a whey hydrolysate in which the protein is, essentially, pre-digested, but be aware that hydrolysates can be somewhat bitter.

Other types of protein are available and can be beneficial, such as casein (also from milk), pea, egg, rice, soy, and hemp. See the Protein Powder, Shakes & Drinks Review for more details about each type of protein, using protein to build and maintain muscle mass, how much protein to consume from food and supplements, and when during the day it may be best to consume protein.

Be aware that 28% of the protein products that we tested at ConsumerLab in 2016 failed to pass our tests. Furthermore, among those that passed, the cost to obtain an equivalent amount of protein (20 grams) ranged from just 67 cents to over $5. Check out our Top Picks among the protein powders we tested and see how products compared on quality and cost.
Join today to unlock all member benefits including full access to all CL Answers and over 1,400 reviews.
Join Now
Already a member? Sign In Here.
Join now at www.consumerlab.com/join/