Menopause Supplements Review (Soy and Red Clover Isoflavones, Black Cohosh) and Progesterone Creams
Choose the Best Menopause Supplement. Find Out Now Which Soy Isoflavone, Red Clover, Black Cohosh, and Progesterone Products Have the Active Compounds You Want!
---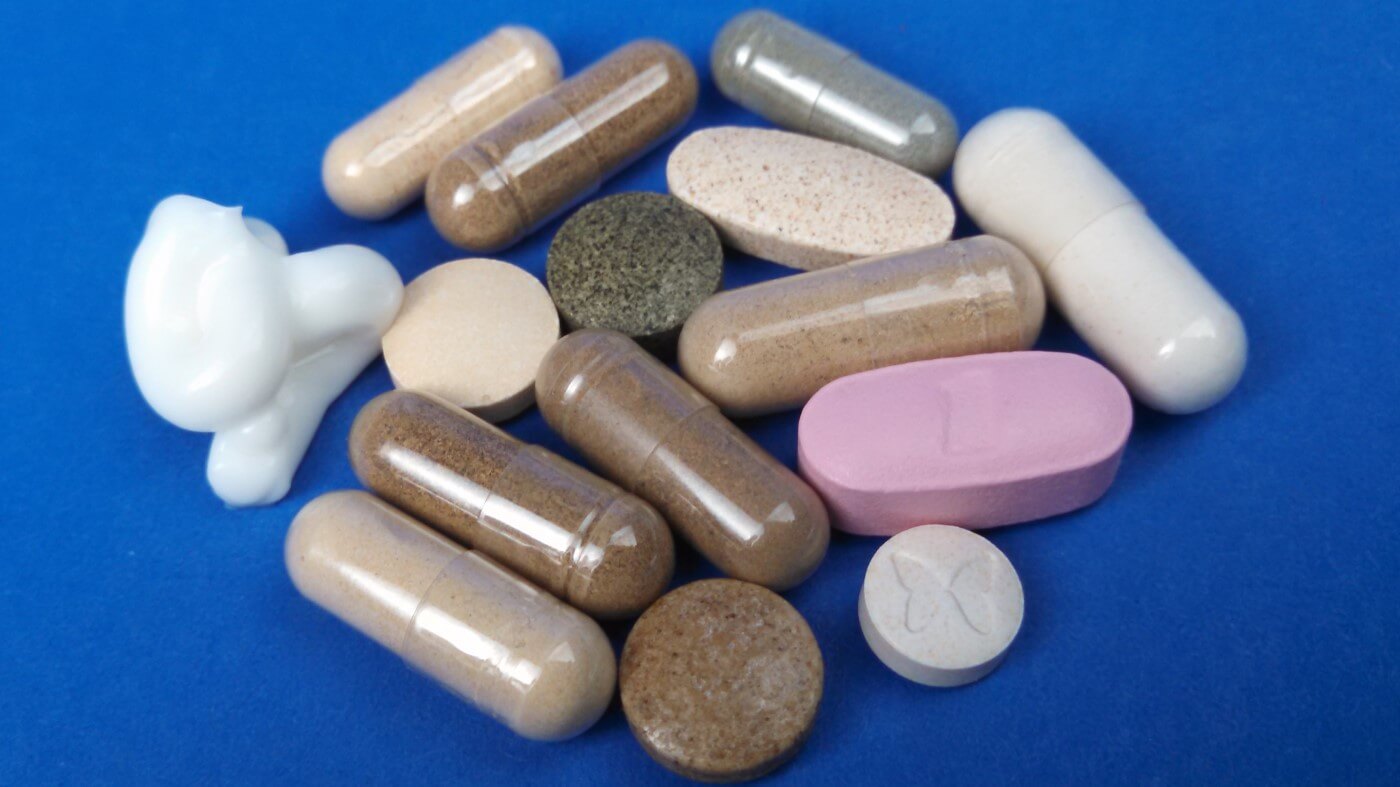 Alphabetical list of menopause supplements and creams compared in this review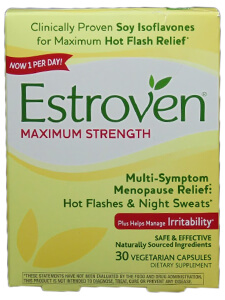 Estroven Maximum Strength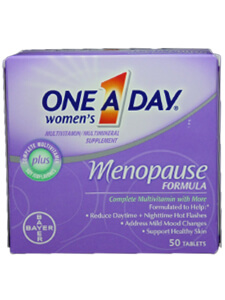 One a Day Menopause Formula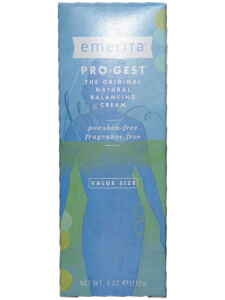 Emerita Progest Body Cream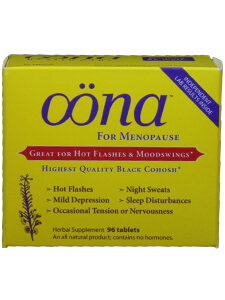 Oona For Menopause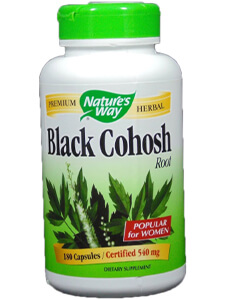 Nature's Way Black Cohosh Root
Spring Valley (Walmart) Soy Isoflavones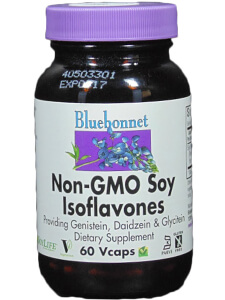 Bluebonnet Non-GMO Soy Isoflavones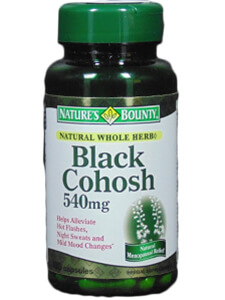 Nature's Bounty Black Cohosh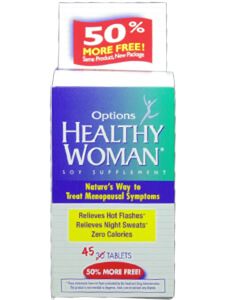 Options Healthy Woman Soy Supplement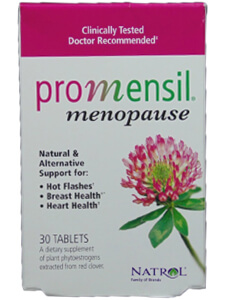 Promensil Menopause
Puritan's Pride Black Cohosh (540 mg root extract per softgel, 1 per day)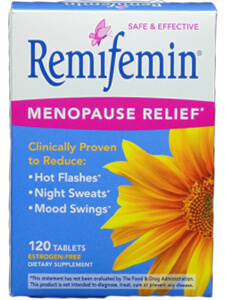 Remifemin Menopause Relief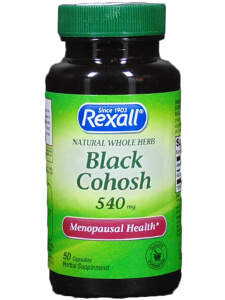 Rexall Black Cohosh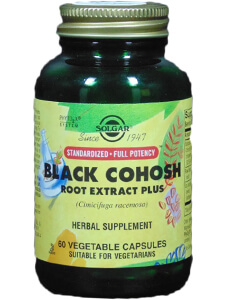 Solgar Black Cohosh Root Extract Plus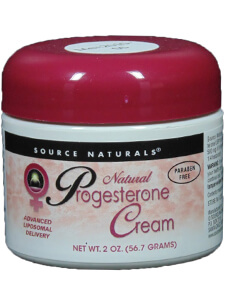 Source Naturals Natural Progesterone Cream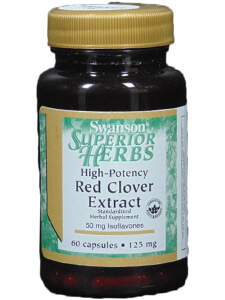 Swanson Superior Herbs High-Potency Red Clover Extract
Vitamin World Black Cohosh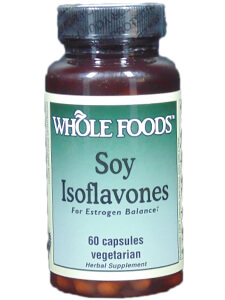 Whole Foods Soy Isoflavones
Make sure the menopause supplement or cream you use passed our test and is right for you!
Isn't your health worth it?
See The Review Now
Already a member? Sign in here.
Join now at www.consumerlab.com/join/
Women looking for relief from hot flashes and other menopausal symptoms often turn to supplements containing estrogen-like isoflavones (from soy or red clover), the herbal remedy black cohosh or creams containing progesterone. This report on menopause supplements from ConsumerLab.com provides quality ratings for 16 such products and identifies those providing amounts of compounds shown to be effective in clinical studies -- information you generally can't get from labels. 
The report also identifies menopausal products that failed to meet ConsumerLab.com's quality standards, such as one product contaminated with a small amount of lead.
"Alternative therapies can help some women cope with menopause symptoms," says Tod Cooperman, M.D., President of ConsumerLab.com.  "However, not every product can be expected to work. And it is difficult, if not impossible, to really know what's in a product and make meaningful comparisons without laboratory testing." Experts at ConsumerLab.com, for example, determined the amounts of "active" isoflavones in products, making it possible for consumers to compare menopause products to one another and to clinical standards.

You must join to get the full test results along with ConsumerLab.com recommendations and quality ratings to help you find the best menopause supplement for you. You will get results for 12 menopause supplements selected by ConsumerLab.com and for four others that passed voluntary Quality Certification Testing, as well as information about two supplements similar to ones that passed testing.  

In this comprehensive review, you'll discover:
Which menopausal products failed testing and which passed

Which soy or red clover supplements and progesterone creams provide amounts of ingredients shown to work 

Which foods provide large amounts of soy isoflavones

Potential side-effects with isoflavones, black cohosh, and progesterone cream
Join to unlock the full report and get full access to over 1,300 reviews
See The Review Now
Already a member? Sign in here.
Join now at www.consumerlab.com/join/
As a ConsumerLab.com member, you may print a copy of this report for your personal use.
You can access a special print version by clicking the "Print" icon in the upper right corner of this report. You can then use your web browser's print functions to print the whole report or just selected pages.
You may also email or post a link to this report using the web address above. Non-members using the link will see a free summary and can join to view the full report. Other means of copying or distributing this report, in part or full, are not permitted.
If you are sight-impaired and your computer is having trouble converting the text in this report to speech, contact us for assistance at Membership@ConsumerLab.com or by phone at 914-722-9149.