/ Which vitamins and minerals should someone over 70 take?
Our Members Asked:
Which vitamins and minerals should someone over 70 take?
---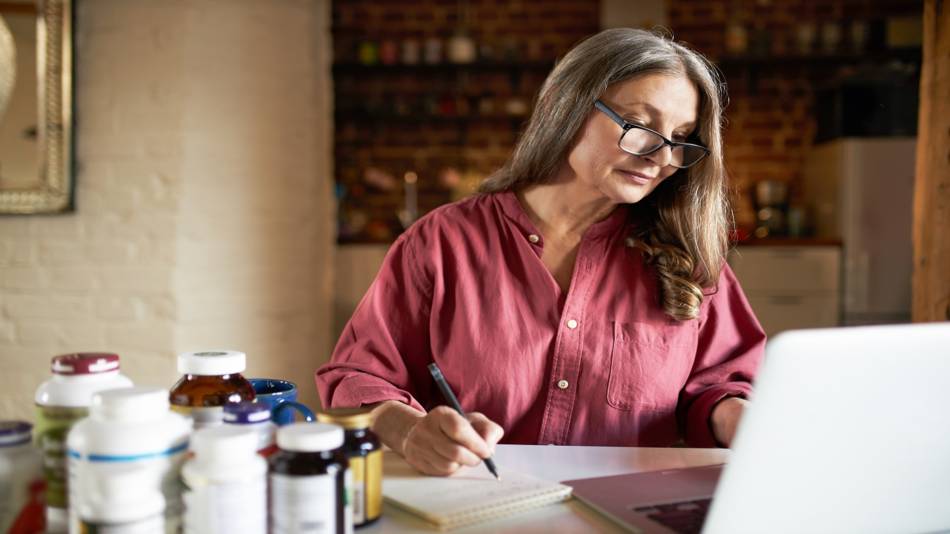 Answer:
The vitamin and mineral requirements of people over 70 years old are similar to those of younger adults with a few exceptions:
There is an increased daily need for vitamin D (rising to 800 IU from 600 IU, or 20 mcg from 15 mcg) and for calcium (rising to 1,200 mg from 1,000 mg, although, for women, this increase begins at age 51.)
The requirement for B6 is higher for women and men starting at age 51, rising from 1.3 mg to 1.5 mg for women and 1.7 mg for men.
The only vitamin or mineral that older people need less of than younger adults is iron: Once over 50, the requirement among women falls from 18 mg per day to just 8 mg, which is the same requirement for men of all ages.
The requirement for vitamin B12 does not change, but, older are more likely to have trouble extracting B12 from foods (mainly meats) than younger people and may, therefore, require a supplement.

The complete vitamin and mineral requirements for people over 70 years old, as well as for adults of other ages, are shown in the table below. Upper limits for routine intake are also shown. You can use the link to ConsumerLab's product reviews of supplements that provide each nutrient. The reviews include our Top Picks among products and extensive information about what each nutrient does, dosing, and potential concerns.


Sources
Abbreviations
* - Adequate Intake (AI)
mg - milligram (1,000 milligrams = 1 gram)
mcg - microgram (1,000 micrograms = 1 milligram)
NE - DV not established
ND - UL not determined
m - male; f - female
lact - lactating (breast feeding); preg - pregnant
Age ranges are in years
Other Nutritional Supplementation for People Over Age 70
Multivitamins
If you are looking for a good, all-around multivitamin formulated for older adults, see our overall
Top Pick for 50+
,
Top Pick for Women 50+
and our
Top Pick for Men 50+
, which can help you meet recommended intakes for nutrients such as vitamin D and B6, without iron.
Protein Powders, Shakes & Drinks
Extra protein (typically about 30 grams to 50 grams per day) can help older people prevent or reverse
age-related loss of muscle (sarcopenia)
and strength when used in conjunction with resistance-type exercise. If you
already consume ample protein
from your diet, extra protein won't help, even with exercise. Protein supplements may also help people with diabetes maintain blood sugar levels and even reverse diabetes if taken as part of low-calorie diet. Learn more about
protein requirements
for older adults and see our
Top Picks among protein powders, drinks and shakes
.
Vision Supplements
On average, people don't consume enough lutein and zeaxanthin in their diets and/or have low levels of lutein in their blood or low macular pigment density; for them, taking a lutein supplement may slow the progression of age-related macular degeneration (although it won't improve the condition) as well as reduce the risk of needing cataract surgery. It may also improve some aspects of brain function. See our
Top Picks for lutein and zeaxanthin supplements
, and those that
most closely resemble vision formulas
shown to be helpful in clinical trials, in our Vision Supplements Review.
Join today to unlock all member benefits including full access to all CL Answers and over 1,400 reviews.
Join Now
Already a member? Sign In Here.
Join now at www.consumerlab.com/join/