Initial Posting: 7/19/19 &nbsp&nbsp Last Update: 3/21/20
Find the Best CoQ10 and Ubiquinol
See Which CoQ10 and Ubiquinol Supplements Passed or Failed Our Tests and Which Are Top Picks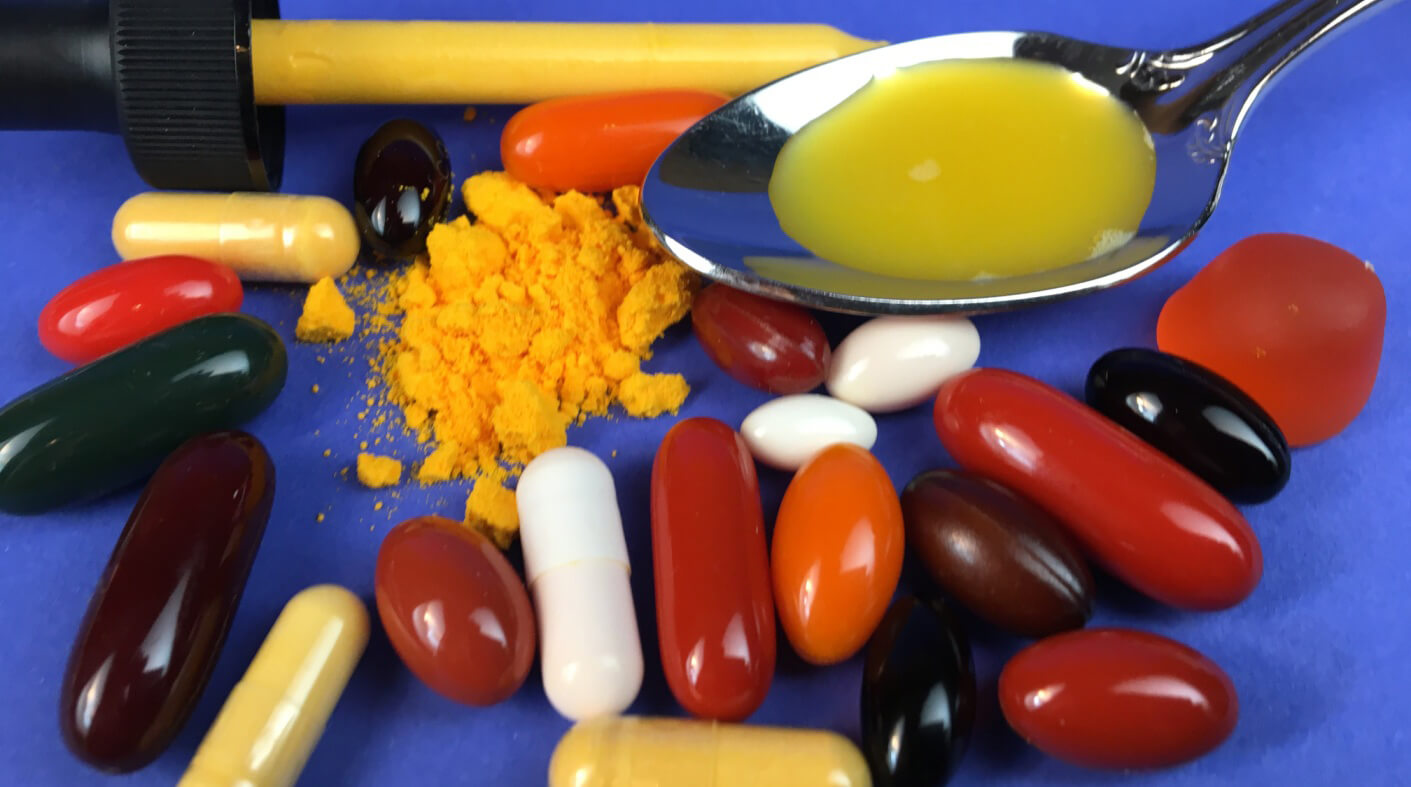 Alphabetical list of CoQ10 and ubiquinol supplements compared in this review
| | | | | | |
| --- | --- | --- | --- | --- | --- |
| | 21st Century CoQ-10 | | Jarrow Formulas QH-absorb + PQQ | | PipingRock.com CoQ-10 |
| | Bluebonnet CoQ10 | | Kirkland Signature [Costco] CoQ10 | | Q10 for Pets - Unflavored Pure CoQ10 |
| | BulkSupplements.com Coenzyme Q10 | | Life Extension Super Ubiquinol CoQ10 | | Q10 Vital |
| | CVS Health CoQ-10 | | Member's Mark [Sam's Club] CoQ-10 | | Qgel LiQH |
| | Doctor's Best High Absorption CoQ10 | | Metagenics NanoCell-Q | | QGel LiQsorb |
| | GNC CoQ-10 400 mg | | Natural Factors Ubiquinol | | Qunol Mega CoQ10 Ubiquinol |
| | H2Q | | Nature's Bounty Co Q-10 200 mg | | Spring Valley [Walmart] CoQ10 - Natural Flavors |
| | Healthy Origins Natural Ubiquinol | | NOW Ubiquinol CoQH-CF | | Swanson Q-Gel Mega |
| | Igennus VESIsorb Ubiquinol-QH | | Nutrilite Heart Health CoQ10 | | USANA Coquinone 30 |
Make sure the CoQ10 or ubiquinol supplement you take passed our test and is right for you!
Isn't your health worth it?

SEE THE REPORT NOW!
If you already are a member,
SIGN IN
now.
You must
be a member
to get the full test results along with ConsumerLab.com's recommendations and quality ratings. You will get results for 18 CoQ10 and ubiquinol supplements selected by ConsumerLab.com and 9 others which passed testing in its voluntary Quality Certification Program.
In this comprehensive review, you'll discover:
Which CoQ10 and ubiquinol supplements failed testing and which passed
CL's Top Picks, representing the best CoQ10 and ubiquinol supplements at lowest cost
Which supplements have special ingredients which may increase their absorption (such as polysorbate 80) and/or bioavailability (such as black pepper extract) — and the pros and cons of these formulas
CoQ10 and ubiquinol dosing for treating specific conditions
How to take CoQ10 and ubiquinol to reduce side-effects and enhance absorption
CoQ10 side-effects, drug interactions, and cautions
How to Choose and Use CoQ10 and Ubiquinol with Dr. Tod Cooperman

Learn More About CoQ10 and Ubiquinol:
Question:
What is the difference between CoQ10 and ubiquinol? Get the answer >>

Question:
Are supplements which claim increased absorption or improved bioavailability telling the truth? Is it worth paying more for these? Are there concerns? Get the answer >>

Question:
When taking a statin drug like Lipitor or Crestor, are there supplements I should avoid or take? Get the answer >>

Question:
When taking a water-soluble version of CoQ10, do I still need to take it with food? Get the answer >>

Question:
I take insulin (Humalog) for diabetes. Are there supplements that could affect my blood sugar levels and how much insulin I need to take? Get the answer >>

Question:
Do any supplements really help with brain function, like memory and cognition? Get the answer >>

Question:
Which supplements have been shown to be helpful for autism? Get the answer >>

Question:
I take warfarin (Coumadin), an anticoagulant drug. Are there supplements I should avoid, or be taking, due to this drug? Get the answer >>

Question:
How do I choose the best CoQ10 supplement? Get the answer >>

Question:
What is PQQ? Does it help with aging and memory? Is it similar to CoQ10? Get the answer >>

Question:
Do I need to divide my daily 300 mg dose of CoQ10 into smaller doses, or can I take it all at once? Get the answer >>

Question:
Do any supplements help with migraines? Get the answer >>

Question:
I have low blood pressure. Are there any supplements I should avoid? Get the answer >>

Question:
Is there a lab test that can measure CoQ10 in the blood? Can it help to determine the dosage I should take for a certain condition, like heart failure? Get the answer >>

Question:
Does taking natural versus synthetic CoQ10 make a difference? How do you know which product is natural or synthetic? Get the answer >>

Question:
Could my CoQ10 supplement be causing my insomnia? Get the answer >>

Question:
Could my CoQ10 supplement be making me nauseous? Get the answer >>

Question:
Is it worth paying more for "pharmaceutical grade" CoQ10? What about "natural" or "live source" CoQ10? Get the answer >>

Question:
Is MitoQ a better form of CoQ10? Get the answer >>

Question:
I take ubiquinol to replenish CoQ10 depleted by my statin. I also take curcumin (from turmeric). Since they both manage free radicals, do I need to take the curcumin? Get the answer >>

Question:
Do any supplements help with gum disease or periodontitis? Get the answer >>

Question:
Do any supplements help for tinnitus? Is it true that some supplements can cause tinnitus? Get the answer >>

Question:
Is it safe to take CoQ10 while taking blood thinners like warfarin or Plavix (clopidogrel)? Get the answer >>

Question:
Which supplements can help to lower blood pressure? Get the answer >>

Question:
I take a supplement containing a "proprietary formula" which lists many ingredients. Can ConsumerLab test the contents so I'll know the amounts of each ingredient? Get the answer >>

Question:
Are CoQ10 and ubiquinol safe to take for a long period of time? Should I give it a rest period? Get the answer >>

Question:
Are there negative interactions between the following supplements I take twice each day, as well as 60 mg of beta-sitosterol with dinner: Vitamin C (500 mg), CoQ10 (100 mg), grape seed extract (100 mg), fish oil (500 mg), vitamin D3/calcium/magnesium/zinc (200 IU/333 mg/113 mg/5mg)? Get the answer >>

Question:
Does CoQ10 reduce wrinkles, increase skin elasticity, or tighten the skin? Are there any other supplements that can help? Get the answer >>

Question:
Is it safe to take Bioperine (which contains piperine from black pepper)? Get the answer >>

Question:
What is "nano" CoQ10? Is it better than other CoQ10 formulations? Get the answer >>

Question:
Which supplements can help lower or control my blood sugar? Get the answer >>

Question:
Can I take CoQ10 at the same time as my statin, or should I take them separately? Get the answer >>

Question:
I've heard it's best to take fat-soluble supplements, like CoQ10, curcumin, and vitamin D, with fats or oils to increase absorption. Would taking them with a fish oil capsule be enough? Get the answer >>

Question:
Which supplements help to improve energy and decrease fatigue? Get the answer >>

Question:
Can taking CoQ10 affect my thyroid levels or interact with my thyroid medication? Get the answer >>

Question:
Can CoQ10 or ubiquinol be ruined by heat? I recently purchased several bottles of Qunol Plus from Costco.com and they arrived hot. The soft gels are not melted, but I am concerned. Get the answer >>

Question:
What are CoQ10 side effects? Get the answer >>

Question:
Can CoQ10 help lower homocysteine levels? Get the answer >>

Question:
I recently bought a CoQ10 supplement on Amazon. The manufacture date was hidden under a sticker, but was 13 months ago. No "Best By" date is listed. Is this product still good to use? Get the answer >>

Question:
Do CoQ10 levels really decrease with age? Get the answer >>

Question:
Which supplements can help me sleep? Get the answer >>

Question:
Which supplements can help lower my triglycerides? Get the answer >>


#296#