/ What are the best supplements for depression and anxiety?
Our Members Asked:
What are the best supplements for depression and anxiety?
---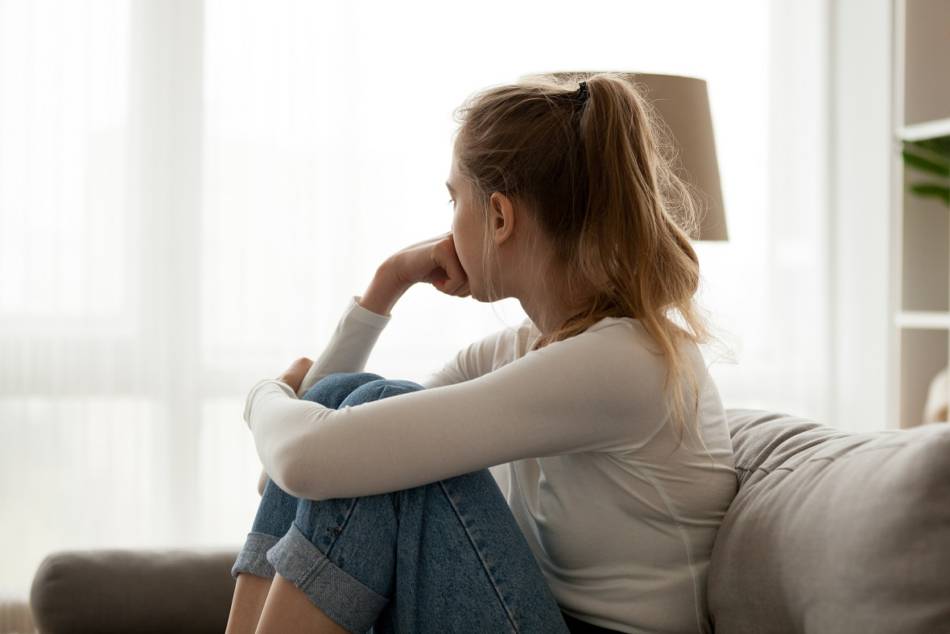 Answer:
A wide variety of natural supplements have shown some benefit in reducing depression and/or anxiety, including
fish oil
, certain
probiotics
,
curcumin
,
saffron
,
5-HTP
and others (such as St. John's wort and ashwagandha). Be aware that certain
vitamin and mineral deficiencies
can
cause
depression. Learn more about each of these below (with links to more details -- including dosage -- within our reports), as well as
safety
when taking supplements for depression or anxiety.
Fish Oil
Fish oil
has been found to be helpful for both depression and anxiety. Supplementing with fish oil with a high percentage of the omega-3 fatty acid EPA has been shown to improve symptoms in moderate and major depression (although not in mild depression) and may help to improve the effectiveness of various antidepressant medications. Similarly, fish oil high in EPA has been shown to significantly
reduce anxiety
.
CBD Oil
Small studies and case reports suggest that
CBD (cannabidiol)
can reduce symptoms of anxiety as well as improve sleep in anxiety-related sleep disorders. Be aware that CBD has been reported to have a stimulating effect or
worsen
anxiety and insomnia in a small percentage of people.
Probiotics
Certain strains of
probiotics
have been found to reduce symptoms of depression and anxiety in short term studies, and one
pre
biotic product has been shown to lower levels of the "stress" hormone cortisol, as well as improve responses in a test associated with anxiety and depression.
Curcumin (from turmeric)
A small clinical study in people already taking prescription medication for major depression found daily supplementation with
curcumin
significantly reduced depressive symptoms after four weeks and the effect was greater in those with atypical depression. The study found that anxiety was also reduced in those taking curcumin, although this reduction did not reach statistical significance.
Saffron
Saffron contains compounds known as lepticrosalides, such as safranal and crocin, that are thought to have an antidepressant effect, possibly by inhibiting the reuptake of dopamine, norepinephrine and serotonin (
Akhondzadeh, BMC Complement Altern Med 2004
). Several small, short-term studies conducted in Iran suggest that supplementation with saffron extract may provide modest benefit in depression (
Hausenblas, J Integr Med 2013
).
A saffron extract was found to decrease self-reported symptoms of depression and anxiety (including separation anxiety, social phobia, panic, obsession and compulsions) compared to placebo in a two-month study in Australia of 80 adolescent boys and girls with mild-to-moderate anxiety and/or depression who were not taking antidepressant/anti-anxiety medication. Those who took the extract reported an average decrease in symptoms of 33%, compared to a 17% reduction in those who took a placebo. The dose of the extract (
affron®
-- standardized to 3.5% lepticrosalides) was 14 mg taken twice daily. Parents of those taking the saffron extract reported a 40% reduction in symptoms, compared to a 26% reduction perceived by parents of those taking placebo (
Lopresti, J Affect Disord 2018
).
The same research team conducted another two-month clinical trial involving the same dose of affron but, this time, studying 139 men and women (average age 40) who were taking antidepressant medication and still experiencing symptoms of depression. The study found that adding affron significantly reduced symptoms as evaluated by a clinician, with 40% having a meaningful reduction in symptoms, compared to 24% of those who took a placebo + medication. Interestingly, however, there was no improvement compared to placebo based on patients' own symptom ratings. The researchers pointed out that, in general, clinician ratings of depression tend to be more sensitive than self-reported ratings (Lopresti, J Psychopharmacol 2019). The study was funded by the manufacturer of the extract, Pharmactive Biotech Products.
A study in England among 56 men and women (average age 28) who were not diagnosed with depression but reported feelings of low mood and anxiety and/or stress found that 15 mg of saffron extract standardized to >0.2% safranal (Safr'Inside by Activ'Inside, which funded the study) taken twice daily (morning and evening 30 minutes after meals) for two months modestly improved self-reported depression, but did not improve overall mood (anxiety, anger, fatigue, dejection) compared to placebo. Those who took the extract had a better response to a test of acute stress (as measured by heart rate variability), but did not report feeling less stressed, compared to placebo (Jackson, Front Nutr 2021).
5-HTP
One study found
5-HTP
to be as effective as fluvoxamine (Luvox) for depression, with fewer side-effects; it was also found to be effective in people suffering from anxiety disorders, although not as effective as the prescription medication clomipramine.
Other herbal supplements, vitamins and products that may help
There is evidence for a number of other supplements that may be helpful specifically for depression, including
St. John's wort
,
SAMe
,
DHEA
, and
Rhodiola rosea
. In women, daily supplementation with
folic acid
has been shown to increase the effectiveness of the antidepressant SSRI drug fluoxetine (Prozac) and increase the rate of recovery from depression compared to treatment with Prozac alone.
Some, but not all research suggests that
L-theanine
, an amino acid found in black and green tea (also sold in tablet and capsule form) may reduce stress and anxiety without causing drowsiness.
In one clinical study, taking
ashwagandha
daily, in addition to a multivitamin, was shown to significantly reduce anxiety compared to treatment with a weekly psychotherapy session and a placebo. It has also been shown to reduce symptoms of anxiety mixed with depression and panic disorder.
NAC
has been shown to significantly reduce the anxiety-related compulsion to pull hair, known as trichotillomania. The herbs passionflower and lemon balm may also be helpful for anxiety (
Lakhan, Nutr J 2010
;
Savage, Phytother Res 2018
). Although
melatonin
and
valerian
are sometimes promoted for anxiety, there is not enough evidence to support their use for this purpose. There is weak evidence, however, that valerian may produce calming effects in stressful situations.
Kava contains compounds (kavalactones) that have a sedating effect. Although some studies have found kava helpful for reducing symptoms of anxiety, a placebo-controlled study in Australia among 172 men and women (average age 36) with generalized anxiety disorder (GAD) who were not taking anti-anxiety medication found that two tablets of a standardized kava root extract twice daily (providing a total of 240 kavalactones per day) for 16 weeks did not reduce anxiety. In addition, among those who took kava, adverse effects such as poorer memory, tremor and shakiness were more frequent than in those that took the placebo, as were mild elevations in levels of liver enzymes (GGT, AST and ALT), although acute liver injury (a known risk of kava supplementation) did not occur (
Sarris, Aust N Z J Psychiatry 2019
).
In addition to their potential as stand-alone agents, a review of clinical studies investigating the use of supplements
along with
antidepressant medications (including SSRI drugs such as fluoxetine and sertraline and tricyclic drugs such as amitriptyline) found that SAMe, EPA from fish oil, methylfolate and vitamin D may increase the benefits of these drugs (
Sarris, Am J Psychiatry 2016
).
Vitamin and mineral deficiencies that can cause depression
Deficiency in B-3 (niacin), B-6, and/or B-12 can cause depression and
some studies show that giving B-6, B-12, or folate
may help with depression, particularly among those deficient in these vitamins.
Having low blood levels of
vitamin D
is associated with a higher risk and severity of depression. One study found that supplementation with high-dose vitamin D significantly improved mood in women with type 2 diabetes who had serious depressive symptoms.
Having low blood levels of
magnesium
, and having a low intake of magnesium from foods are also each associated with an increased risk of depression. One small clinical study suggests magnesium supplementation may help reduce symptoms of depression.
Safety
If you are taking a prescription medication to treat depression or anxiety, consult your physician before taking any of the supplements mentioned above as there could be a risk of drug interactions. Consult with a qualified health professional for any serious symptoms of anxiety or depression.
Join today to unlock all member benefits including full access to all CL Answers and over 1,300 reviews.
Join Now
Already a member? Sign In Here.
Join now at www.consumerlab.com/join/
22

Comments