/ Is there a risk of liver toxicity with certain supplements?
Our Members Asked:
Is there a risk of liver toxicity with certain supplements?
---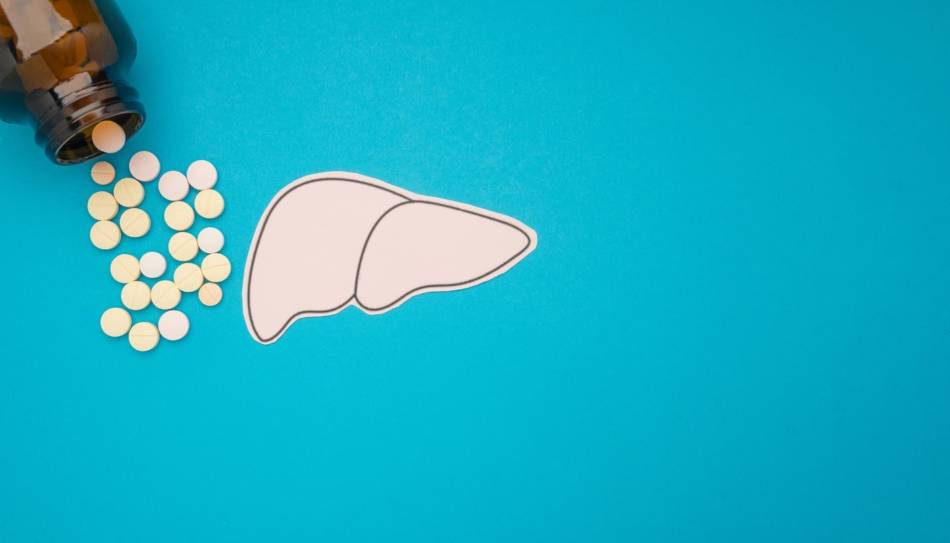 Answer:
A wide variety of dietary supplements may cause damage to the liver, so it is best to check the "Concerns and Cautions" section of each our individual Product Reviews of any supplements you may be considering taking. Discussed below are some common herbs and supplements that may cause liver toxicity (use the links to get detailed information about each).

Ashwagandha
Rarely, elevated liver enzymes and liver injury have been reported with the use of ashwagandha supplements.

Black cohosh
There are several reports of black cohosh causing liver injury or autoimmune hepatitis, however it's not clear whether it these were due to the black cohosh itself, or a contaminant in the product. Similarly, cases of liver injury have been reported with other herbs such as valerian and skullcap, although it's possible they were contaminated with germander, another herb known to be toxic to the liver (Linnebur, Pharmacotherapy 2010; Teschke, Liver Int 2012).

Butterbur and comfrey
Butterbur, an herb that may be helpful for migraines and seasonal allergies, contains liver-toxic compounds called pyrrolizidine alkaloids. Although these compounds are typically removed from butterbur products, a small amount may remain. Therefore, to be safe, people with severe liver disease should avoid this herb.

Comfrey also contains pyrrolizidine alkaloids and can be toxic to the liver. These compounds can also be absorbed through the skin. This is important to know since comfrey is sometimes used in preparations on the skin to treat pain or swelling. Out of particular concern over PAs in comfrey, the FDA advised dietary supplement manufacturers in 2001 to remove comfrey products from the market (FDA, Safety Alert & Advisory 2001).

CBD (cannabidiol)
High doses of CBD may cause abnormal results on liver-function tests. (CBD has also been reported to cause elevated liver enzymes in dogs).

Citrus extracts
Liver injury due to citrus extracts appear to be rare (Ballotin, World J Clin Cases 2021), but a case of liver failure requiring a liver transplant was reported with the use of Morosil (Bionap S.r.l), a standardized extract of red Moro oranges (Citrus sinensis (L) Osbeck or Citrus aurantium dulcis). Sign in as a member for details.

CLA (conjugated linoleic acid)
Three cases of acute hepatitis have been reported with the use of CLA (conjugated linoleic acid) supplements - which are used for slimming.

Garcinia
Garcinia, commonly used in weight loss supplements, has been associated with liver damage and liver failure, although this appears to be rare.

Green tea extract
Supplements containing green tea extract are the subject of many reports of liver toxicity. Several cases of liver toxicity have also association with green tea "infusions." There is only one reported case of liver toxicity from drinking brewed green tea.

Kava
A number of reports suggest kava, often taken for anxiety or insomnia, may cause liver damage (Sarris, Aust N Z J Psychiatry 2011). Occasionally, liver damage has been reported even with normal doses. For this reason, some countries have banned the sale of kava - although it is still available in the U.S. It has been speculated that "noble" cultivars of kava may be safer than non-noble cultivars (such as "tuidei" or "two-day" kava cultivars), because noble cultivars have been used historically with apparent safety, and these cultivars typically contain a lower amount of flavokavain constituents (which have been linked with hepatotoxicity) compared to non-noble cultivars (Bian, Nutrients 2020). However, at least one clinical trial reported elevations in liver enzyme levels (suggesting possible liver injury) among people taking a kava extract from a noble cultivar (Sarris, Aust N Z J Psychiatry 2020). Be aware that kava may interact with a number of medications.

Kratom
Kratom, which is used for increasing energy, helping with anxiety and depression, providing pain relief, and easing symptoms of opioid withdrawal, has been linked with cases of acute livery injury, although such cases are rare and most people recovered after discontinuing the supplement (Fontana, Hepatology 2022; LiverTox Database, Last updated 4-3-2020). Be aware that many kratom products have also been found to be contaminated with lead.

Niacin
High doses of niacin can cause liver damage. Be aware that energy drinks and shots often contain high doses of niacin, and a case of acute hepatitis due to excessive intake of niacin from energy drinks has been reported.

Noni
Several cases of liver failure, one of which required a liver transplant, have been linked with drinking noni, although it was not conclusively determined that noni was the cause.

Polygonum
Polygonum multiflorum, an herb native to China and used for antiaging and gastrointestinal benefits, has been implicated in cases of liver injury. In most cases recovery occurred upon discontinuation of the supplement, but up to 10% of cases were severe (required liver transplant) or fatal (LiverTox Database, Last updated: 8-18-2020).

Red yeast rice
Like prescription statins, red yeast rice (which naturally contains lovastatin) can alter liver function.

Turmeric/curcumin
Use of turmeric/curcumin for one month or longer may cause liver injury in a small percentage of people, but recovery is generally expected upon discontinuation of use.

Vitamin A
High doses of vitamin A from supplements can cause liver damage. Vitamin A can also increase the risk of liver damage when taken with prescription drugs that can cause liver damage as a side effect.

Also be aware that the FDA has found a number of supplements promoted for muscle enhancement (such as Tri-Methyl Xtreme and Mass Destruction) to contain undeclared steroids, which can cause liver damage. (See the Warnings section for more).

On a positive note, some evidence suggests milk thistle extract may help protect the liver from certain toxins, but be aware that milk thistle which is not properly produced can contain toxins which are potentially harmful to the liver.

See the LiverTox database from the National Institutes of Health for more information about herbs and supplements which may cause liver damage.
Join today to unlock all member benefits including full access to all CL Answers and over 1,400 reviews.
Join Now
Already a member? Sign In Here.
Join now at www.consumerlab.com/join/