/ Which supplements can help with arthritis?
Our Members Asked:
Which supplements can help with arthritis?
---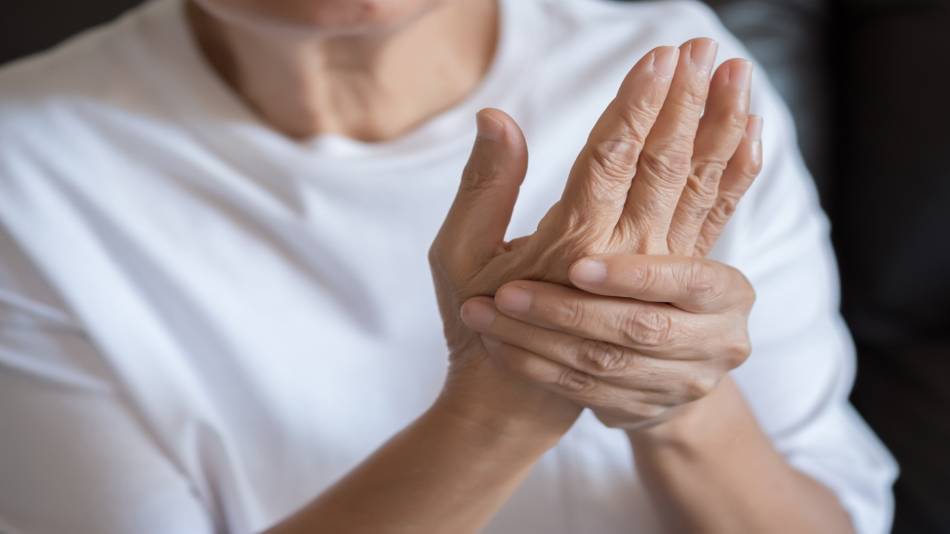 Answer:
There are a number of supplements that may modestly reduce pain or improve other symptoms of osteoarthritis (inflammation caused by damage or "wearing away" of cartilage in joints) or rheumatoid arthritis (an autoimmune disease causing joint pain, stiffness and inflammation). Use the links below for more information, including dosage, about supplements for each type of arthritis:
For osteoarthritis:
SAMe
has been shown to be effective as a treatment for osteoarthritis and associated joint pain, stiffness, and inflammation.
Ginger
may modestly reduce pain and disability from osteoarthritis.
Several small studies suggest
collagen hydrolysate
may reduce pain associated with osteoarthritis. A branded form of undenatured type II collagen,
UC-II
, has been found to improve knee stiffness and/or pain.
Boswellia
has been associated with significant pain reduction and improved physical function in people with osteoarthritis.
There is also evidence that
ashwagandha extract
can reduce pain, stiffness and disability in people with knee osteoarthritis.
A branded enzyme supplement containing bromelain, trypsin and other ingredients,
Wobenzym
, was found in one clinical study to reduce pain from knee osteoarthritis.
Research suggests that
vitamin D
supplementation does not benefit osteoarthritis of the knee in people not deficient in vitamin D, but may help those who are deficient in vitamin D, particularly when taken for more than one year.
Tart cherry
juice has been found to reduce markers of inflammation, but not pain, in people with osteoarthritis.
There is limited evidence that
hyaluronic acid
may be helpful.
There is mixed evidence that the omega-3 fatty acids EPA + DHA from green-lipped mussel (such as in
Omega XL
) may be helpful. Similarly, there is mixed evidence for white willow (
Schmid, Phytother Res 2001
;
Biegert, J Rheumatol 2004
).
Although
glucosamine and chondroitin
are popular supplements for joint health and some early clinical research suggested a benefit, more recent and larger clinical studies have tended to show little or no benefit for osteoarthritis of the knee.
MSM
is a common ingredient in joint pain supplements, although its effectiveness has not been well established.
Higher
fiber
intake from the diet is related to a lower risk of suffering symptoms (i.e., pain, aching, stiffness) from knee osteoarthritis, although not with improvements evident on radiographs. Risk of symptoms was 30% to 61% lower among people consuming about 22 to 27 grams of fiber daily compared to those consuming about 9 to 14 grams (
Dai, BMJ 2017
).
For rheumatoid arthritis:
Omega-3 fatty acids EPA + DHA from
fish oil
may help reduce the risk of developing rheumatoid arthritis, or treat symptoms, especially in the early stages of the disease, but do not appear to slow the progression of the disease.
A branded liquid form of undenatured type II collagen,
Vital 3
, may modestly improve symptoms of rheumatoid arthritis when taken along with standard treatments.
Cinnamon
may help reduce pain and the number of swollen and tender joints in people with rheumatoid arthritis who are taking disease-modifying antirheumatic drugs.
There is limited evidence
vitamin E
may reduce discomfort caused by rheumatoid arthritis.
In women, low levels of
vitamin D
are associated with a higher risk developing rheumatoid arthritis, although it's not clear if supplementing with vitamin D in people who are not deficient has any benefit.
Similarly, low
selenium
levels have been associated with the development of rheumatoid arthritis — although selenium supplements don't seem to help rheumatoid arthritis once it has developed.
Drinking
coffee
, particularly in moderation, does not seem to be linked with the risk of rheumatoid arthritis. However, if you are taking the immunosuppressive drug methotrexate for rheumatoid arthritis, be aware that large amounts of caffeinated coffee might reduce the effectiveness of methotrexate.
For osteoarthritis and rheumatoid arthritis:
Supplements which may be helpful for both types of arthritis include
curcumin
, cat's claw and rose hips (a source of vitamin C and bioflavonoids) (
Moura, Phytother Res 2017
;
Christensen, Osteoarthritis Cartilage 2008
).
It's also worth noting that
olive oil
has an anti-inflammatory effect; however, it would be difficult to consume enough olive oil to provide relief comparable to a medication such as
ibuprofen
.
Join today to unlock all member benefits including full access to all CL Answers and over 1,300 reviews.
Join Now
Already a member? Sign In Here.
Join now at www.consumerlab.com/join/
23

Comments